Air Fryer Apple Pie Bombs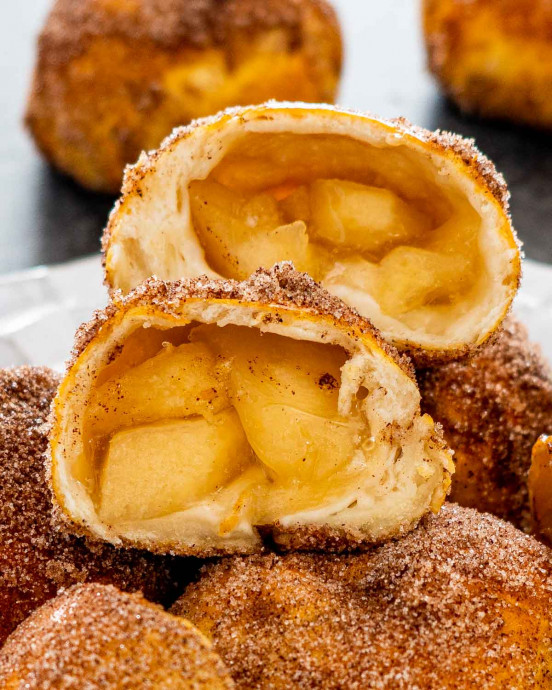 These delicious Air Fryer Apple Pie Bombs are incredibly simple to make using refrigerated biscuits filled with apple pie filling, cooked in the air fryer then coated in butter and cinnamon sugar.
If you've never had these apple pie bombs before, you're in for quite a treat. They're little balls of dough filled with delicious apple pie filling and rolled through melted butter and cinnamon sugar. What I love about these little treats, is that they're fried in the air fryer, and although we still roll them through some butter, they're still a bit healthier than frying them.
Being able to make a dessert easy, fast and have it taste amazing is what I pride myself with mostly. So, it was my calling to craft this recipe the best way I knew how, with the tools that are the handiest. Having a fried-like dessert without the add-on oils and grease is what I love most about these Apple Pie Bombs. Well, that and the amazing taste!
Ingredients:
2 cans Pillsbury Country biscuits (10 pieces in can) or 1 can of Grands
1 cup apple pie filling roughly chopped
½ cup butter melted
¾ cup sugar granulated
2 tsp cinnamon