Baked Potato In The Microwave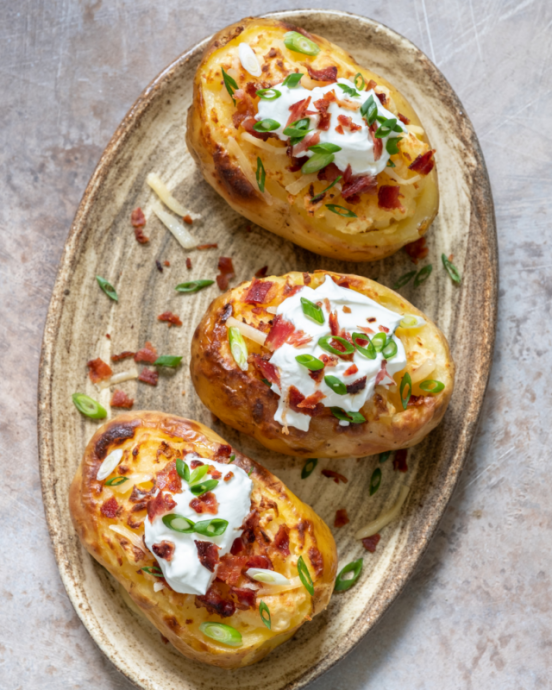 Baked potatoes are one of the simple comforting foods everyone needs to know to to make. This microwave baked potato recipe is done in under 10 minutes and is truly soul soothing. Don't bother turning on your oven when this microwave method is so easy! Preparation time is literally only 30 seconds and it doesn't get much quicker than that! Cooking a baked potato in the microwave saves energy and time. No need to wait for the oven to heat!
Clean up is minimal and cooking time is quick. It's so easy you could teach your littles how to do it too!Clean your potato really well before cooking it. Use cool water and scrub with your hands or a dish brush to get all of the dirt off. Poke enough holes in your potato to allow steam to escape. This will prevent a potato explosion from happening inside of your microwave.
Ingredients:
1 russet potato large
2 tbsp butter
salt and pepper