Vegan Dinner Rolls (Soft & Fluffy)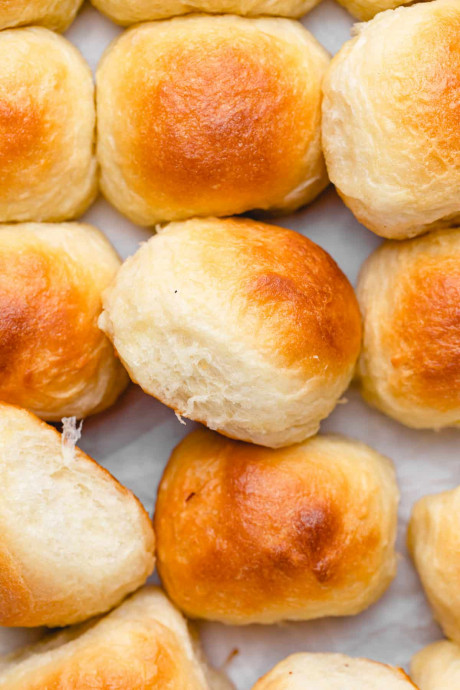 Hello fluffy, pillowy soft dinner rolls! I can't believe it's taken me this long to upload a dinner rolls recipe but I'm so happy it's finally here. These Dinner Rolls recipe actually uses an enriched dough! Meaning I used (vegan) milk in here instead of water for the liquid along with butter and a touch of sugar to help give this dough the royal treatment. I also love that although these dinner rolls are made with no dairy or eggs, you don't miss it at all! Everyone that we've had try these came back for seconds and thirds (okay, even fourths).
Although these are a side dish, after one bite they will be a front and centre "want" of everyone at the table. I can't wait for you to try these!
Ingredients:
3 cups all purpose flour + extra for kneading (360g)
2 tablespoons granulated sugar (25g) or liquid such as maple syrup or agave
2 ¼ teaspoons instant yeast about 1 packet
1 teaspoon sea salt
1 cup vegan milk not hot – warm to touch ranging between 110 to 120°F (240mL)
¼ cup melted vegan butter olive oil or any oil (56g)
For top:
3 tablespoons melted vegan butter (42g)12