Buttery Biscoff Blondies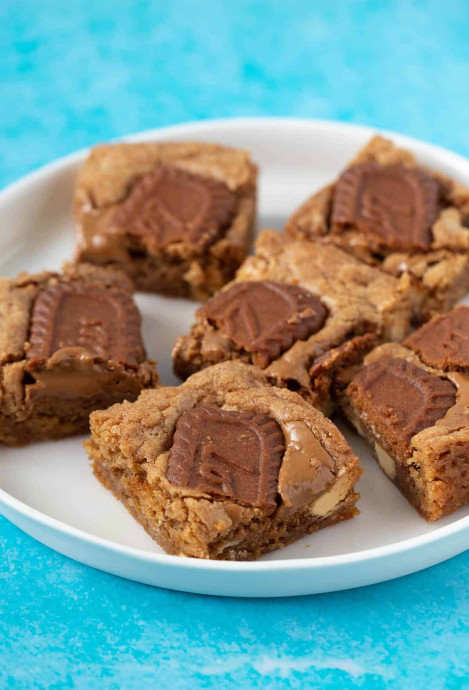 Buttery Biscoff Blondies made from scratch. These thick and fudgy cookie butter blondies are quick and easy to make. No electric mixer needed.
Two words that make my heart sing. These buttery blondies are everything that's right in the world. They're quick and easy to prepare (you only need a bowl and spoon), they taste amazing and they're FULL of cookie butter.
Think spiced Lotus Biscoff biscuits colliding with a soft home-baked blondie. Creamy, crunchy and completely addictive.
A brownie's vanilla cousin. They have a soft and fudgy centre like a brownie but they don't typically have cocoa powder or chocolate in them. They instead use brown sugar and vanilla for their caramel-like flavour.
Ingredients:
115 grams (1/2 cup or 1 stick) butter, melted
180 grams (1 cup) brown sugar
120 grams (1/2 cup) Biscoff cookie spread
1 large egg
1 egg yolk
175 grams (1 and 1/4 cup) plain flour or all-purpose flour
1/2 teaspoon baking powder
Pinch of salt
100 grams (2/3 cup) white chocolate, roughly chopped
8 Lotus Biscoff biscuits, broken into pieces