Tiropitas: Phyllo Cheese Triangles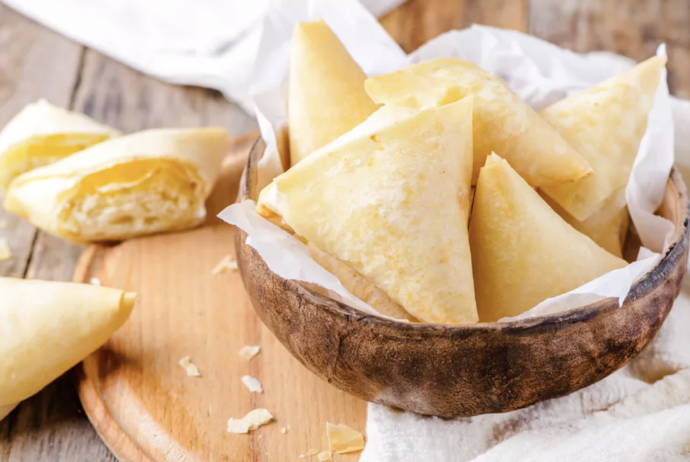 Tiropitas, in Greek τυρóπιτα (pronounced tee-RO-pee-taare), are triangles of layers of phyllo dough filled with a cheese and egg mixture. They are popular for breakfast and as snacks in Greece. There are many, many different variations using different kinds of cheese for the filling; this recipe includes feta, cream cheese, blue cheese, ricotta, and Parmesan.
Tiropitas' size makes them perfect as an appetizer or for a light supper alongside a salad. You can also prepare in a large pan and cut into individual portions after baking. This recipe is enough for a one-pound package of phyllo.
The tiropitas freeze well—before baking, place between sheets of waxed paper and store in a resealable plastic bag. When ready to cook, place frozen tiropitas on a baking sheet and put directly in the oven.
Ingredients
8 ounces feta cheese
2 ounces cream cheese, softened
1 ounce crumbled blue cheese, optional
8 ounces ricotta cheese
3 tablespoons grated Parmesan cheese
2 large eggs, lightly beaten
1 pound phyllo pastry sheets
1/2 cup melted butter