Black Bean Brownies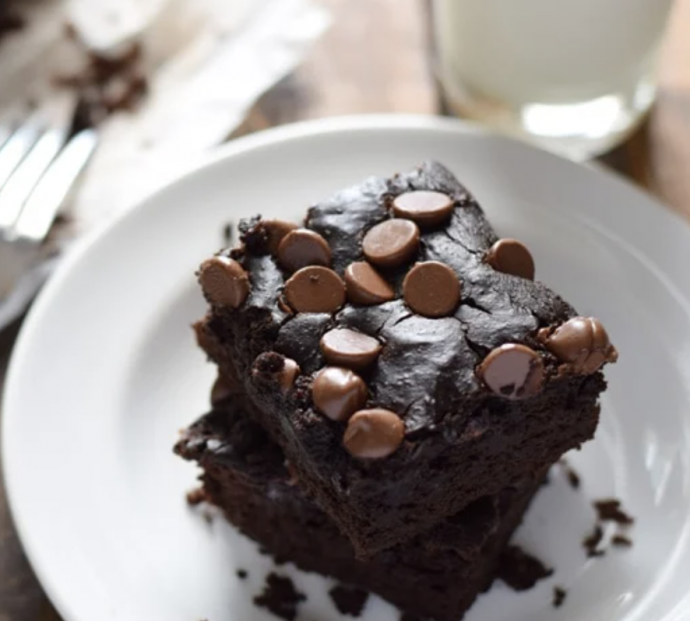 These Black Bean Brownies are easy to make, fudgy, healthy and completely flourless. All you need is a can of black beans and a blender! They're also gluten free.
Full of good-for-you ingredients like black beans, eggs, 100% unsweetened cocoa powder and cinnamon, these brownies pack some serious nutrients like fiber, protein and iron that you wouldn't normally get from your average brownie made with all-purpose flour.
And the best part is they don't taste like beans at all! Really! Beans are the last thing on your mind when you take a bite of these. It's pretty amazing how tasty they are.
Ingredients:
1 15-ounce can black beans, drained and rinsed
3 large eggs
3/4 cup granulated sugar
1/2 cup unsweetened cocoa powder
1/4 cup unsalted butter, melted
1 tablespoon ground cinnamon
1 teaspoon baking powder
1 teaspoon vanilla extract
1/4 teaspoon fine salt
1/2 cup chocolate chips