Ice Cream Cone Cupcakes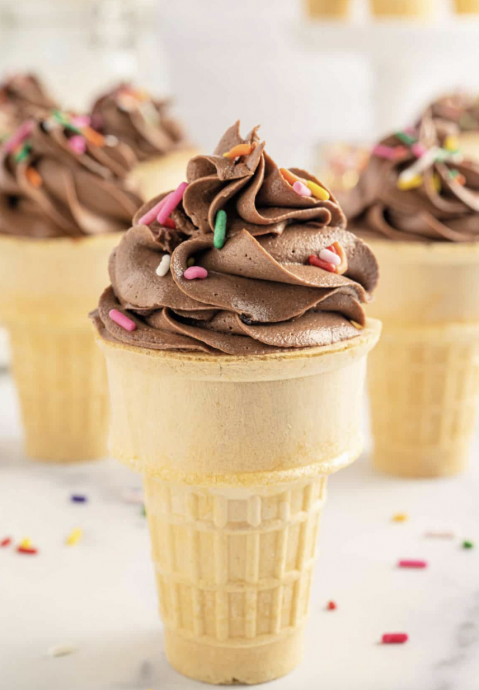 Ice Cream Cone Cupcakes combine the fun of a fluffy frosted cupcake with the delight of a cake ice cream cone to hold it in. This kid-friendly dessert is perfect for parties!
These cupcakes bake up super moist. They have a soft crumb that can hold a huge swirl of frosting. The cupcakes are covered in the creamiest chocolate frosting! The recipe makes 22 cupcake cones, so these are perfect for serving a crowd!
Ingredients:
For the Cupcakes
22 cake ice cream cones (the kind with the flat bottoms)
2 cups all-purpose flour
2 teaspoons baking powder
¼ teaspoon kosher salt
¼ cup vegetable oil
1 cup granulated sugar
2 large eggs, room temperature
2 teaspoons vanilla extract
½ cup whole milk
For the Frosting
1 cup unsalted butter, softened
3 ½ cups powdered sugar
½ cup unsweetened cocoa powder
¼ teaspoon kosher salt
¼ cup whole milk
sprinkles, optional