Korean BBQ Beef Kabobs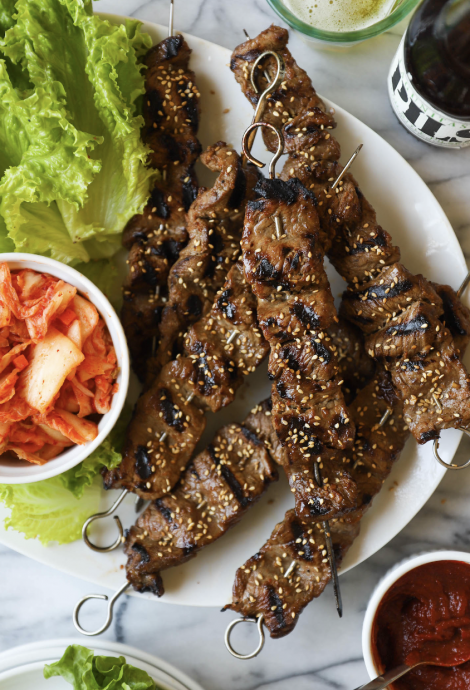 Everyone's favorite Korean BBQ made right at home with the most perfect and easy marinade ever, grilled to perfection.
The best things about summer. Summer Fridays, outdoor movies, concerts in the park, dog beaches and of course, all the kabobs. Put anything on a skewer, throw it on a grill, serve with a cold beer, and I call that the most fantastic summer day ever.
Ingredients:
2 pounds thick-cut New York strip steak
½ small pear, peeled and coarsely grated
¼ cup reduced sodium soy sauce
2 tablespoons brown sugar
2 tablespoons toasted sesame oil
3 cloves garlic, minced
1 tablespoon freshly grated ginger
1 tablespoon gochujang, Korean red pepper paste
2 tablespoons vegetable oil
Kosher salt and freshly ground black pepper, to taste
2 green onions, thinly sliced
1 teaspoon toasted sesame seeds