Almond Meringue Ghost Cookies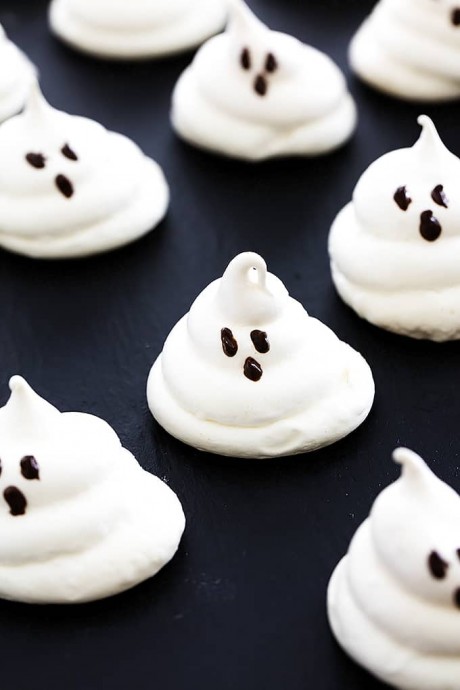 Light and airy almond meringue cookies with a bit of Halloween flair! So easy to make and fun to eat!
These only require a few ingredients and are really easy to make. The hardest part is simply waiting for them to bake because they cook low and slow for an hour and a half and then you let them cool in the oven – basically you can get a whole lot of a laundry done while these cookies are doing their thang! Feel free to up the amount of almond extract if you want a stronger almond flavor and use either semi sweet or milk chocolate for the eyes and mouths depending on your own taste!
Ingredients: 4 large egg whites, 1/4 teaspoon cream of tartar, 1/2 cup granulated sugar, 2/3 cup powdered sugar, 3 teaspoons vanilla extract, 1 teaspoon almond extract, 2 teaspoons chocolate chips
Course: Dessert
Prep Time: 15 minutes
Cook Time: 2 hours
Total Time: 2h15 minutes