Agua Fresca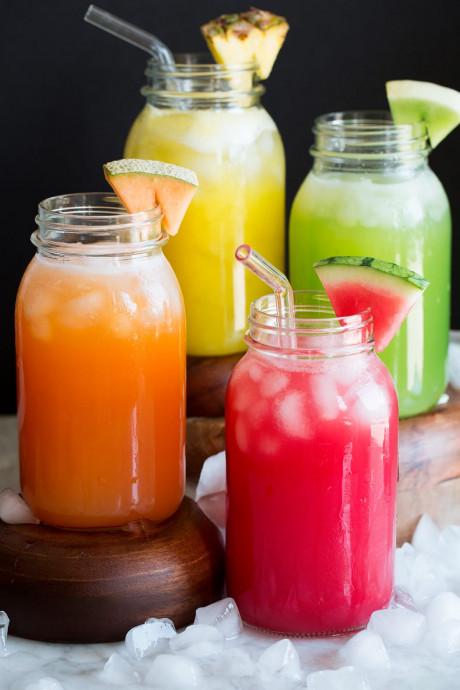 Refreshing homemade Agua Fresca! Made with fresh melons or pineapple, lightly sweetened, enhanced with bright lime and served icy cold.
Agua fresca (which translates to 'fresh water') is a non-alcholic drink that's popular in Mexico and Central America. It can be made with fresh fruit, vegetables, grains, nuts, seeds, flowers (such as Hibiscus), and herbs.
It's made of natural ingredients making it a better choice than something like soda (with artificial flavors, colors and lots of high fructose corn syrup).
This tasty drink can be served filtered or with the fruit pulp, though I recommend without unless you want it more like a smoothie.
Aqua fresca tastes like fruit juice but lighter. It has a nice little pop of sweetness and added vibrance from the citrus.
You'll find it's very quick and easy to make and it's something everyone will enjoy, especially on a hot day!
Ingredients:
20 oz (about 4 cups) chopped small fruit recommend seedless watermelon, cantaloupe, honeydew or pineapple
1 1/2 cups cold water
2 Tbsp sugar or honey, or to taste
1 Tbsp fresh lime juice
2 cups ice