Superdoodles Cookies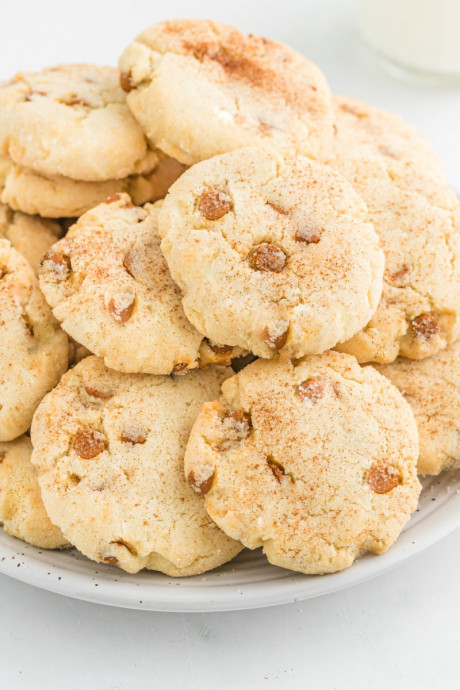 These Superdoodles cookies are the best cinnamon- boosted snickerdoodles!
Superdoodles are snickerdoodles with a little something extra. The extra somethin' is cinnamon chips. You can find these (sometimes) at your local grocery store in the baking aisle- mostly Walmart or Target.
Superdoodles are heavy on the cinnamon flavor. They're the best cinnamon cookies full of cinnamon chips and more cinnamon dusted on top.My feeling is that they're the absolute best. I hope you agree. Enjoy!
Ingredients:
1½ cups granulated white sugar
1 cup shortening
2 large eggs
1 teaspoon vanilla extract
2¾ cups all purpose flour
2 teaspoons cream of tartar
1 teaspoon baking soda
½ teaspoon salt
2 cups cinnamon chips
cinnamon sugar (sugar mixed with a little cinnamon)