Haystack Cookies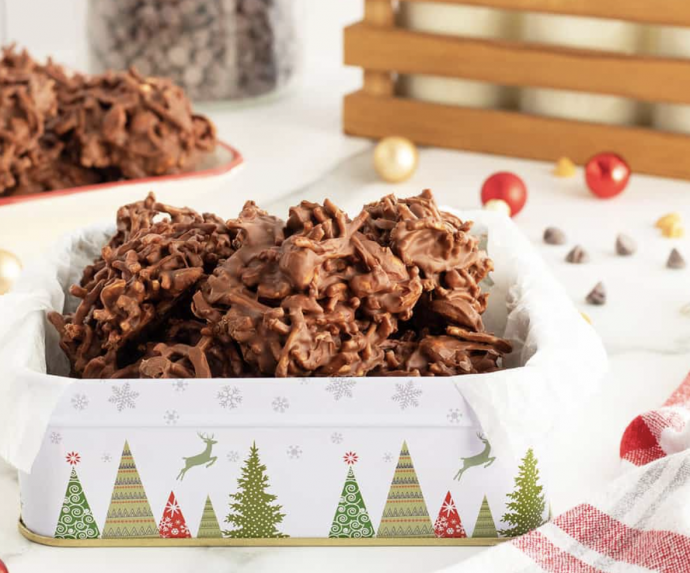 An imaginable combination of steam fried dried chow mein noodles, chocolate chips, peanuts and peanut butter, haystack cookies are actually an amazing, protein-rich treat. So long as you can get past the weird ingredients list, they are surprisingly delicious!
A good haystack cookie really only needs 4 key components: peanut butter, peanuts, chocolate chips of some type, and, astoundingly, steam fried dried chow mein noodles.
The idea of combining noodles into a cookie recipe probably seems insane to most home chefs, but they actually achieve much the same thing as adding ingredients like eggs or flour to a conventional cookie recipe.
The noodles give the whole thing structure, bite, and it also gives something for the peanut butter to cling to.
Even though it might seem strange, these uniquely constructed cookies are well worth a try.
Ingredients:
1 cup butterscotch chips (300 grams)
1 cup semi-sweet chocolate chips
2 Tablespoons peanut butter (smooth or chunky)
3½ cups steam fried dried chow mein noodles
1 cup cocktail peanuts (lightly crushed)