Caramel Apple Pie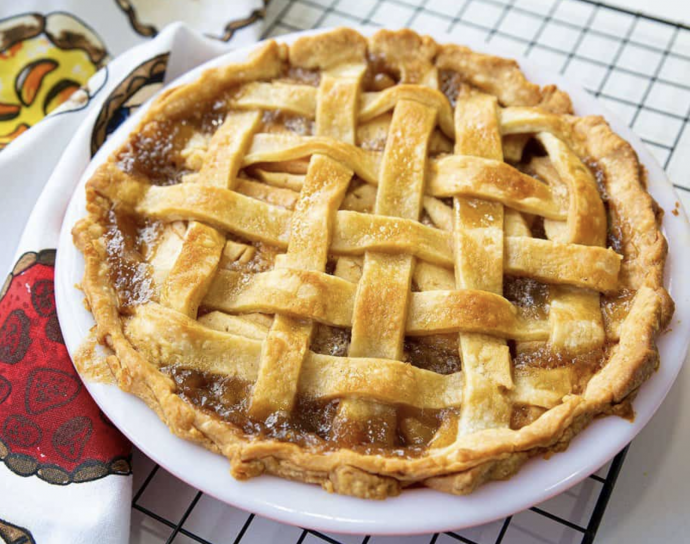 This is one of the easiest yet most delicious apple pie recipes ever. Salted caramel sauce is poured over the lattice-topped pie and then baked to a crispy caramel apple perfection!
A good apple pie is something that everyone strives for when it comes to desserts, but few ever attempt it for themselves.
However, making a good, high-quality apple pie is actually really easy, especially if you up your game a little bit and make it with a delicious salted caramel sauce and turn it into a caramel apple pie!
Ingredients:
one batch salted caramel sauce
one batch pie pastry for a 2 crust pie
Apple Filling
6-7 tart apples peeled, cored and sliced
2 tablespoons cornstarch
2 teaspoons apple pie spice