Buffalo Wing Sauce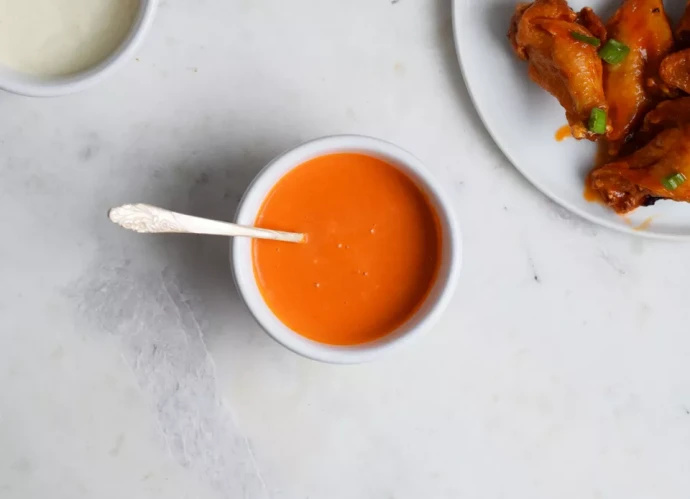 Buffalo wing sauce can be as easy as hot sauce and butter, but if you add a few special ingredients you can take this basic sauce from boring to amazing. This sauce has a medium heat, but we've included variations for how to make it milder or spicier below.
This recipe on its own makes enough for a dozen wings but can be easily doubled or tripled to make more. Impress your guests with this super flavorful sauce and a pile of crispy wings.
You can store the sauce in a sealed container in the refrigerator if you want to, but it works best when you make it fresh, and because it comes together quickly, it's not hard to do it that way. Simply plan it so you are making it toward the end of baking or frying your wings. Because of the way the sauce is emulsified, it will not separate at room temperature; this means after you make it, it can stay at room temperature until the wings are ready.
Buffalo wing sauce is totally a keto-friendly ingredient, and can be used in any recipes such as non-breaded wings or drizzled on top of cauliflower mac and cheese.
Ingredients:
6 tablespoons butter
3/4 cup cayenne pepper hot sauce
1 teaspoon Worcestershire sauce
1/2 clove garlic
1 tablespoon brown sugar
1 tablespoon cider vinegar