Kombucha Grapefruit Cocktail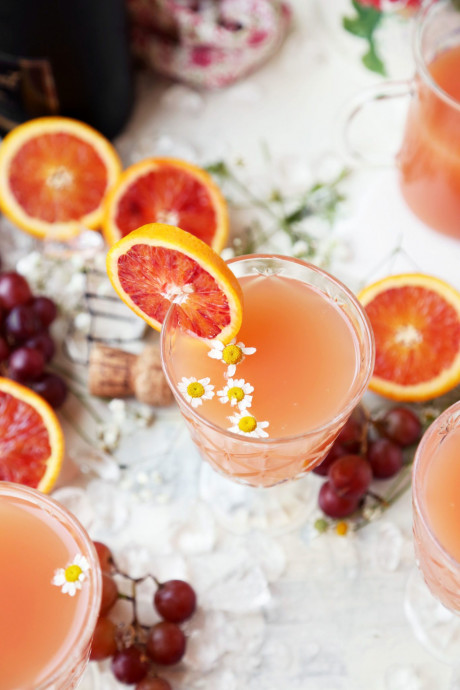 Here I am, sidling up to your weekend with a cocktail. Juice + booch + champagne. Fine, totally fine weekend decisions, don't you think? You can skip the juice all together and just combine kombucha and champagne. I happen to like a splash of tart juice in my morning. It's up to you! Here's what you'll need: chilled champagne, fresh squeezed grapefruit juice, a chilled bottle of kombucha (any flavor that suits your fancy). Start with the grapefruit. Tart and bright and lightly sweet.
Choose some glassware that makes you feel weekend festive. Fill each glass a quarter of the way full with with grapefruit juice. Add another quarter of kombucha. Fill the glass with champagne. Dot with edible flowers and garnish with a citrus round.
Enjoy and cheers!
Ingredients:
1 bottle chilled champagne
1 cup fresh-squeezed grapefruit juice
2 (16-ounce) bottles kombucha (any flavor you like)
edible flowers, optional
sliced citrus rounds, optional