San Sebastian Cheesecake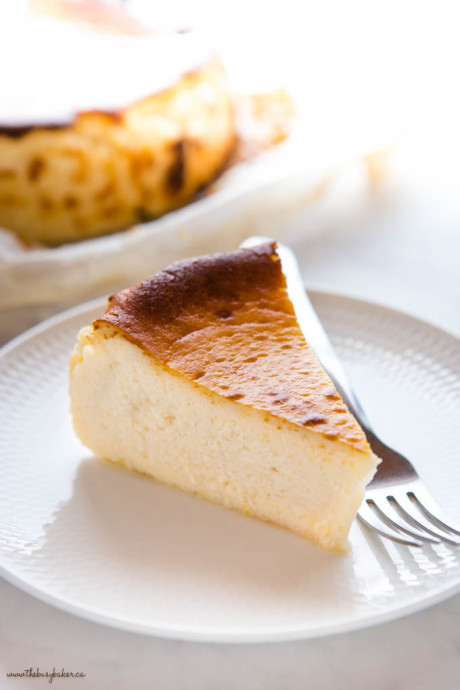 This San Sebastian Cheesecake is a traditional Spanish Basque cheesecake – perfectly light, creamy and smooth, baked to caramelized perfection! Easy to make and crustless!
Raise your hand if you're a cheesecake lover! If you've been a reader of The Busy Baker for any length of time you'll already know that around here cheesecake is our dessert of choice. We've shared so many cheesecakes with you already, but this San Sebastian cheesecake is so decadent, delicious and creamy – it's simply the best and you're going to love it!
Whether a cheesecake is baked or no-bake we don't discriminate, but this San Sebastian cheesecake is just about the easiest baked cheesecake you'll ever try!
And you might be wondering, what is a San Sebastián Cheesecake? It's an ultra-creamy crustless cheesecake with a beautifully caramelized top that originated in the town of San Sebastián in the Basque region of Northern Spain (it's also called a Basque Cheesecake for this reason).
Ingredients:
36 ounces full fat cream cheese at room temperature (1 kilogram)
2 cups granulated sugar
5 eggs at room temperature
1 teaspoon vanilla extract
zest of half a lemon (optional)
5 teaspoons all purpose flour
1 cup heavy whipping cream at room temperature (liquid)