Avocado Turkey Burger with Cranberry Chutney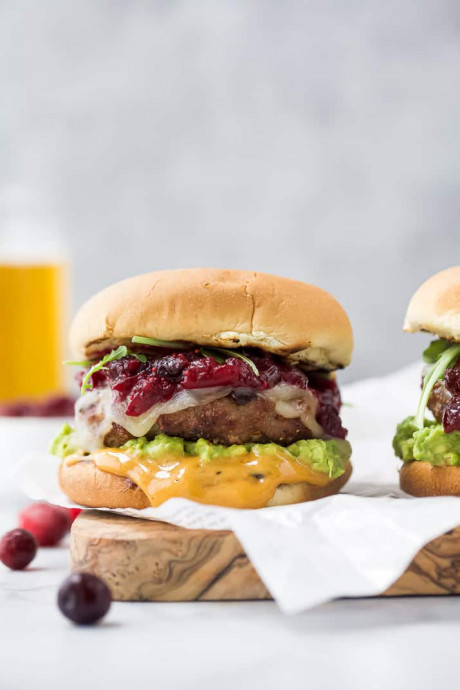 Easy Avocado Turkey Burger Recipe topped with creamy fontina cheese, spicy arugula and a tart Cranberry Chutney. This juicy turkey burger packs a punch in the flavor department!
So you know how fashion bloggers talk about things like "transitional clothing?" Meaning, the clothes you wear as summer is winding down, but before it's cool enough for those fall boots. This Avocado Turkey Burger is that in the food department. Consider it a "transitional food" before a full on holiday feast.
Ground Turkey and Ground Beef both have a good amount of protein in them. However, ground turkey has less saturated fat than beef, so it's a great healthy option.
Ingredients:
Cranberry Chutney:
2 cups cranberries (frozen or fresh)
1/3 cup orange juice
1 teaspoon orange zest
3 tablespoons maple syrup
Avocado Turkey Burgers
2 lbs. ground turkey
6 fontina cheese slices
6 tablespoons spicy mayonnaise
2 avocados, mashed
1 1/5 cups arugula
6 buns