Butter Rum Sheet Cake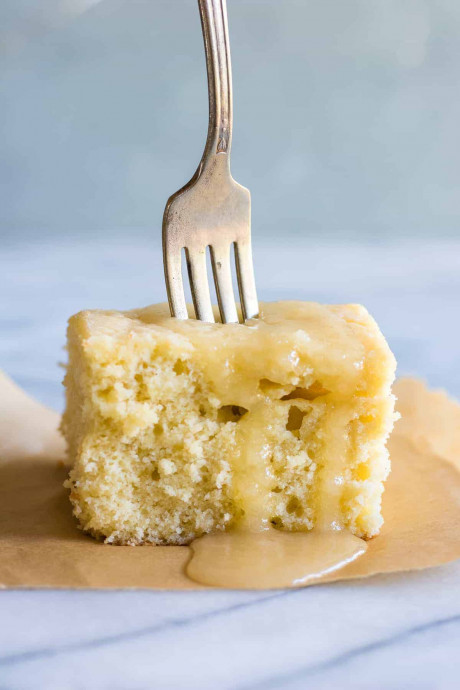 Butter Rum Sheet Cake. This light and fluffy homemade yellow cake has rum baked in and is drenched in a butter rum sauce. Even though this cake is sized down it still has full sized flavor!
Typically Butter Rum cake is made as a bundt cake. And even then, we just never eat it all. So I decided to make a sheet cake, smaller sized. I used an 8×8 pan, the typical size of a brownie pan. Which is the perfect amount of cake!
This cake is made completely from scratch. Getting a yellow cake to taste like a box mix is not the easiest thing in the world. So I turned to America's Test Kitchen and their Yellow Cake recipe. They developed a method of adding the egg yolks to the batter and whipping the whites separately and folding into the batter to create the light and fluffy cake that we have come to expect from a box mix.
It is an extra step. But it is well worth it. You can of course skip it if you dare, but don't expect the light and fluffy cake of your dreams.
Ingredients:
1½ cup cake flour
¾ tsp baking powder
⅛ tsp baking soda
½ tsp salt
1 cup white sugar, divided
5 tbsp unsalted butter, melted
⅓ cup buttermilk
⅓ cup rum
1 tbsp vegetable oil
1½ tsp vanilla extract
4 large egg yolks
2 egg whites
BUTTER RUM SAUCE
¼ cup butter
½ cup white sugar
2 tbsp rum
2 tbsp water