Gluten-Free Fig Bars Recipe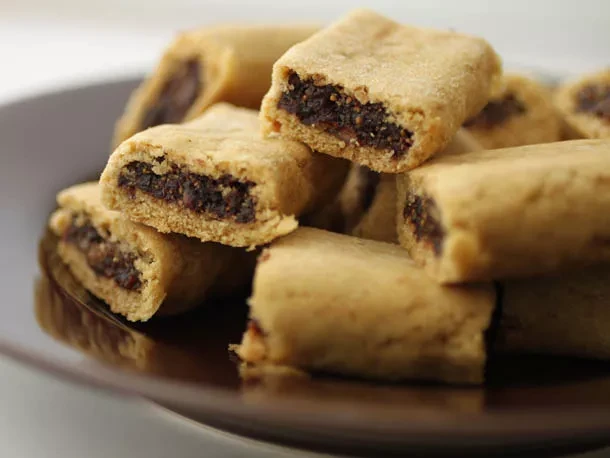 It took several test batches to get them just right, but these gluten-free fig bars inspired by classic Fig Newtons are a dream come true: Lightly orange-scented, tender cookie surrounds a sweet and flavorful dried-fig filling.
Why this recipe works:
Using vegetable shortening instead of butter creates a more authentic Newton cookie texture that's light, not flaky.
A mixture of granulated and brown sugars guarantees a cookie texture that's moist and flavorful.
Note: To ensure the correct consistency for the filling, use dried figs that are soft; if your figs are firm, soak them for five minutes in warm water before making the filling. These cookies are best after an overnight rest, which helps ensure the outer cookie softens and becomes cakey. If you don't want to wait a day, the cookie will be more crunchy, but still delicious.
Ingredients:
For the Cookie:
1 1/2 cups (6 ounces) brown rice flour, plus more for dusting
1/2 cup (2 ounces) cornstarch
1/4 cup (1 ounce) sweet rice flour
1 teaspoon baking soda
1/2 teaspoon xanthan gum
1/2 teaspoon table salt
1/4 cup (2 ounces) vegetable shortening
1/4 cup (1 3/4 ounces) granulated sugar
1/4 cup (2 1/2 ounces) dark brown sugar
2 large eggs
1/4 teaspoon orange oil or 1/4 teaspoon finely grated orange zest from 1 orange
For the Filling:
14 ounces dried mission figs (see note)
1/4 cup water
3 tablespoons light corn syrup
2 tablespoons freshly squeezed lemon juice from 1 lemon
1/2 teaspoon table salt