Maw Maw's Buttermilk Biscuit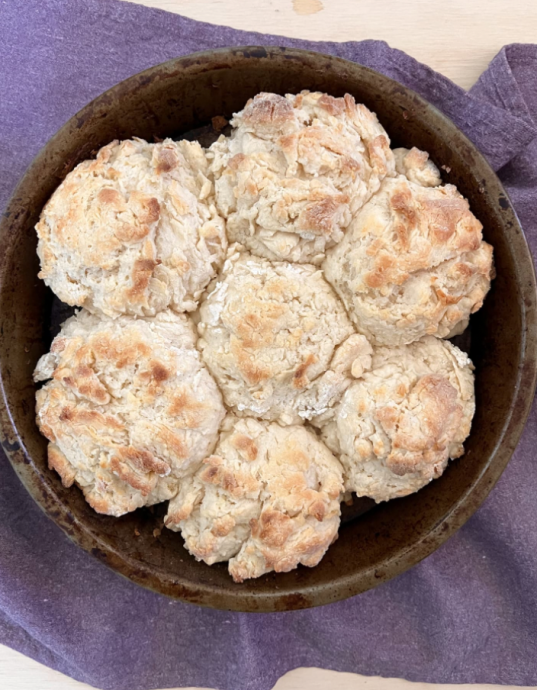 Like many family recipes, the ingredients and instructions are … scant. You start by sifting enough self-rising flour "to fill a medium bowl." I quickly realized my medium bowl would hold quite a bit of flour. A commenter mentioned the recipe would likely take around 3 cups, and the original poster noted that she has flour left over at the end, which she sifts and reuses. My gut said 2 cups, but going with the excess flour idea, I used three. I sprinkled in a little salt and a pinch of baking powder — self-rising flour contains both — to give the biscuits a little boost.
Top with a scoop of vegetable shortening the size of a "large egg" and about 3/4 cup of buttermilk. I recommend making a well in the flour; it'll help with the following steps. Break up the shortening with your hands, avoiding mixing in the flour, "until you have tiny bits of Crisco floating on top."
This recipe, while only containing a few ingredients, is tricky. But I think with a few tweaks, it can be much simpler and more foolproof. Making the flour a set amount and adding buttermilk as needed makes it much easier to gauge the dough's texture and avoid adding too much flour. Just don't tell Maw Maw.
Ingredients:
6 cups self-rising flour
¾ cup cold butter, cut into cubes
2 ¼ cups cold milk
6 tablespoons butter, melted