Turkey cranberry hash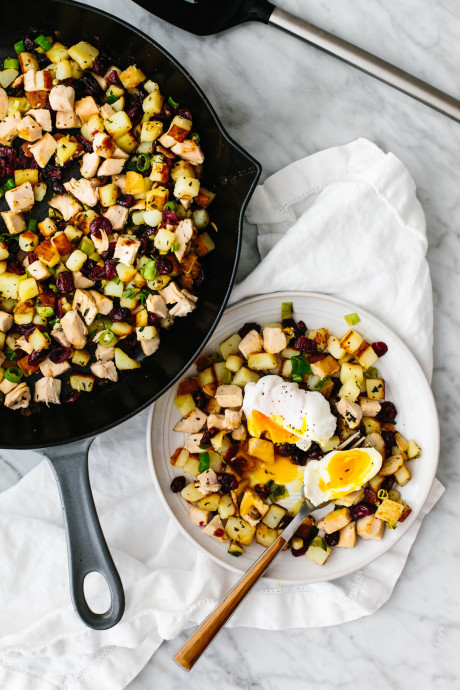 Turkey cranberry hash is a savory and satisfying side dish or breakfast recipe, and a delicious way to use up leftover turkey. The potatoes are buttery soft, the turkey is deliciously filling, and the cranberries add that perfectly balanced sweetness.
I adore hash recipes as they're incredibly versatile and a great way to clean out your fridge or pantry with wholesome ingredients. My sweet potato breakfast hash is hearty and nourishing. But this turkey cranberry hash has all the flavors of fall and it's great to serve up after Thanksgiving, if you're looking for ideas on what to make with your leftover turkey.
This skillet recipe comes together quickly after the potatoes are peeled, sliced, and diced. Once that's done, here's what you do: Boil the potatoes: Add the potatoes to a pot of cold water, bring it to a boil, and cook for 5 minutes.
Serve: You can serve this up as a side dish or as a main meal topped with eggs.
Ingredients:
1 pound Yukon gold potatoes, about 2 small or one large
2 tablespoons olive oil
2 green onions, sliced
2 garlic cloves, minced
1 1/2 cups cooked turkey, small diced
1/2 cup dried cranberries
1 1/2 teaspoons finely chopped fresh thyme, or 1/2 teaspoon dried thyme
salt and pepper, to taste
Optional: eggs, top with poached eggs or soft boiled eggs