Parmesan Roasted Cauliflower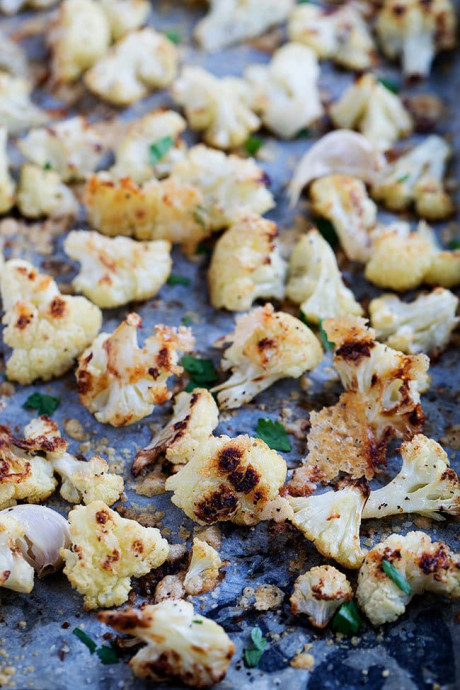 Parmesan Roasted Cauliflower- this is the best roasted cauliflower recipe. You will love this crispy oven roasted cauliflower with salty Parmesan cheese. It is a great low-carb side dish for any meal. Probably my favorite cauliflower recipe is this Parmesan Roasted Cauliflower because it is so easy and so good. I make it almost every single week because it is a great side dish to any meal. It is low-carb, keto, gluten-free…if you care about any of those things.
The most important thing, it is delicious! I promise you it will be your go to vegetable side dish. Adults and kids love this roasted cauliflower recipe!
Ingredients:
1 head cauliflower, cut into florets
4 garlic cloves, unpeeled
2 tablespoons olive oil
1/2 teaspoon kosher salt
Freshly ground black pepper
1/3 cup grated Parmesan
2 tablespoon chopped Italian parsley, for garnish