Johnny Cakes (Hoecakes)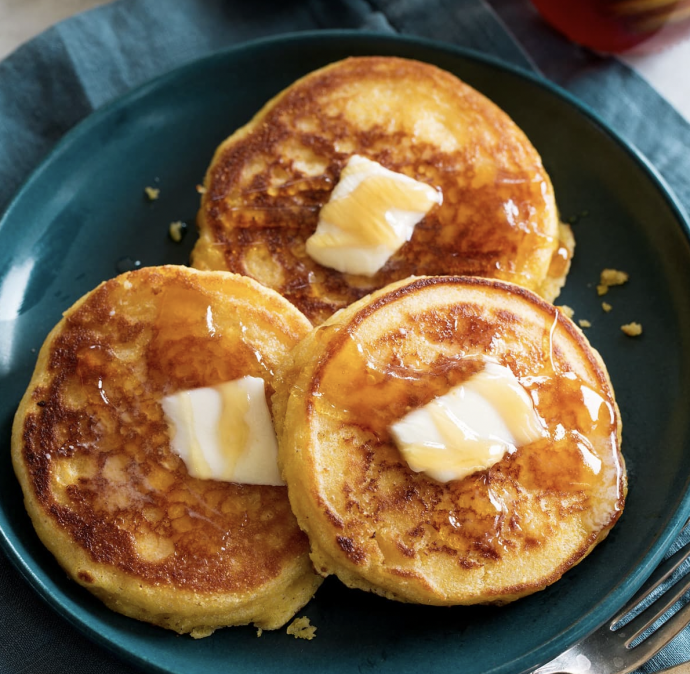 Easy to make Johnny Cakes (AKA Hoecakes)! They are a classic breakfast entree or dinner side that can be served savory with butter alone or sweet topped with honey, jam or maple syrup.Johnny cakes (hoecakes) are soft and tender cornmeal flatbread or hot cake made from a quick batter that's cooked in a skillet on the stovetop.
They are made with finely ground cornmeal and often flour, then mixed with a liquid such as buttermilk, milk or water. A fat such as oil, bacon drippings, lard or butter are also included to keep them rich and moist. And eggs are included to bind ingredients.
They were an early American, inexpensive staple food and they are popular in regions from Canada, the Unites States and down to Jamaica and other islands coming in many different variations.
Helpful Tips for the Best Johnny Cakes
Pan to use: A cast iron pan works best but if you don't have one, another heavy skillet will do (something that is non-stick).
Begin with hot skillet: Preheat the skillet so they cook up nice and fluffy.
Sugar?: Some may say sugar is not traditional at all and maybe so but I think it builds flavor and also balances the salty flavor. Don't worry, it's not enough to make them sweet though.
Type of baking powder: Preferably use aluminum free baking powder so they don't have a light metallic taste since a larger quantity is used.
Ingredients:
1 cup (5 oz) all-purpose flour (scoop and level to measure)
1 cup (5.6 oz) fine cornmeal
1 Tbsp granulated sugar
1 Tbsp baking powder (preferably aluminum free)
1/2 tsp salt
3/4 cup buttermilk
2/3 cup whole milk
2 large eggs
1/4 cup rendered bacon drippings or butter, melted
3 1/2 Tbsp vegetable oil for skillet, divided