Very Greek Grilled Chicken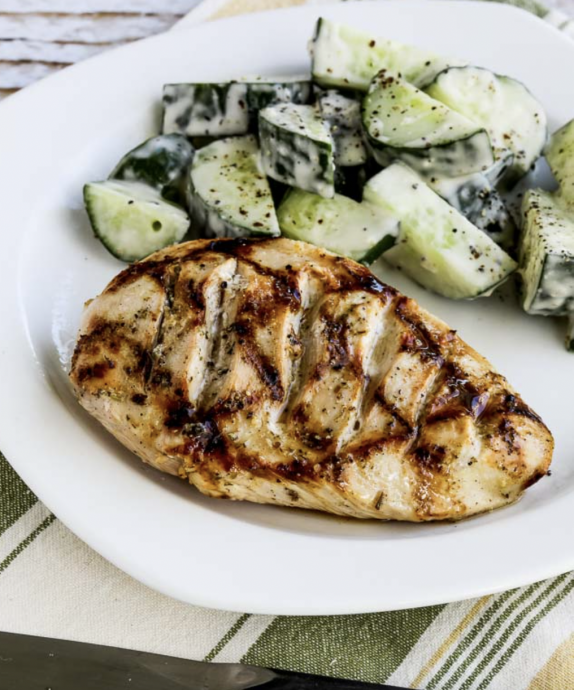 Very Greek Grilled Chicken has Greek Chicken Souvlaki flavors in a grilled chicken breast.
I came up with this grilled chicken with Greek flavors in in the very early days of the blog when I was experimenting to see what type of marinade would taste good on grilled chicken, and I've made it every summer for many years now. This is a recipe where longer marinating time won't hurt a bit, but at a minimum I hope you'll take time to marinate the chicken at least the 6 hours minimum time I'm recommending. And if you really, really like lemon (like me!) a little extra lemon juice wouldn't hurt.
Leftover grilled chicken is something I love to have in the fridge to throw on top of a salad or eat in tacos. I only made four pieces of chicken to make taking photos a bit easier, but this recipe makes 8 servings, and I recommend making it all and enjoying the leftover chicken.
Ingredients:
8 boneless, skinless chicken breasts
1/2 cup extra virgin olive oil
1/3 cup fresh-squeezed lemon juice
1 tsp. (or more) fresh lemon zest (see notes)
1 tsp. Greek Seasoning
1 tsp. poultry seasoning
1 tsp. dried oregano
black pepper to taste