Potatoes Romanoff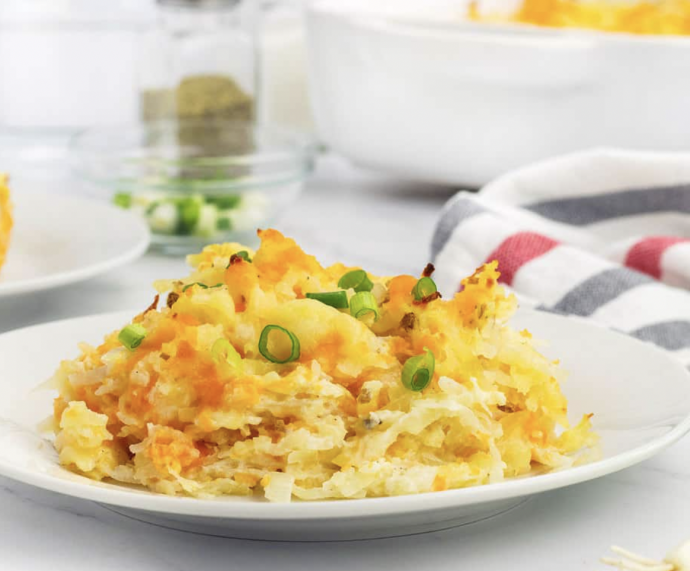 This delicious Vegas steak house classic side dish is a casserole full of delicious chunky grated baked potatoes in a sour cream, onion, and cheese sauce!
Best made when potatoes are baked and cooled in the fridge overnight, it is also a great way to use up leftover baked potatoes from a bigger dinner the night before.
Potatoes Romanoff is best known for being a classic found in Vegas steak houses. Despite being such a loved classic Potatoes, Romanoff is surpassingly simple to make and is the perfect accompaniment to steak and other meat dishes.
The great thing about Potatoes Romanoff is that it uses up leftovers and ingredients that most people have in their kitchen. For such a classic dish Potatoes Romanoff is quick and easy to master.You can even do most of the preparations beforehand so that you are free to enjoy the evening rather than feeling trapped in the kitchen.
Ingredients:
4 large russet potatoes baked and chilled wrapped in plastic wrap
1/2 cup finely minced yellow onion
1 1/2 cups grated sharp white Cheddar cheese
1 cup grated sharp orange Cheddar cheese divided
1 1/2 cups sour cream
1/2 teaspoon garlic powder
1/2 teaspoon salt
1/2 teaspoon pepper
1/4 cup minced green onions.