Mini Bun-less Cheeseburger Bites with Thousand Island Dip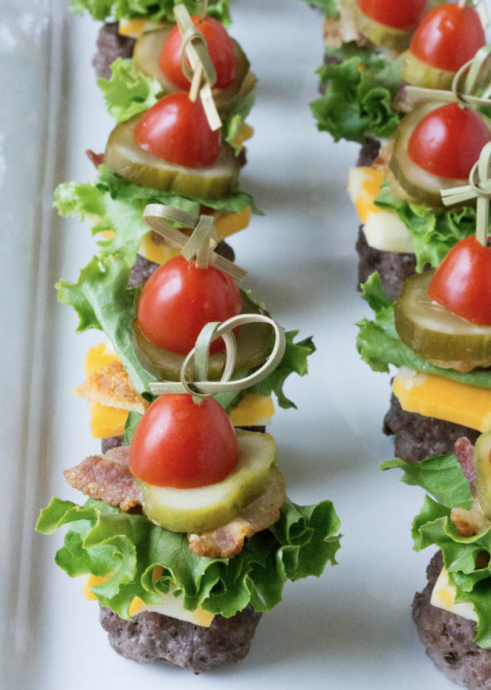 Maybe because finger foods and easy appetizers that don't require utensils make for easy, comfortable gatherings, casual conversation and the ability to move around with ease and mingle.
After the holidays recipes that require lots of prep time and sit down entertaining, a Super Bowl party is a much anticipated relaxing night.
Little mini bites are always the hit at any party and these burger bites will surely please everyone, even the non low carb crowd!