Lyonnaise Potatoes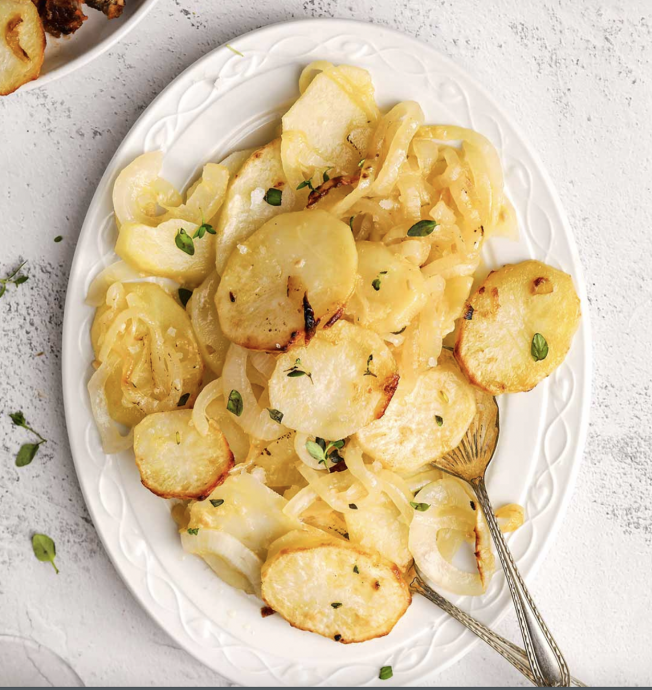 Lyonnaise Potatoes are the perfect side dish with layers of sliced, buttery potatoes and garlicky caramelized onions.
This buttery potato dish is the perfect Side Dish to serve for any occasion whether it's a weeknight meal or a more special occasion. The cooking process is easy to make, and their versatile flavor pairs beautifully with a variety of dishes. For more classic potato recipes try Potatoes Au Gratin or Garlic Roasted Red Potatoes.
The next time you host friends and family for dinner, serve this Lyonnaise Potato recipe to wow your guests! They will think you spent a ton of time making a fancy, classic French recipe, when in fact it comes together quite easily. The aromatic, savory caramelized onion makes these buttery potatoes extra flavorful.
Ingredients:
2 pounds russet potatoes
1/2 cup unsalted butter , divided
4 yellow onions , thinly sliced
3 cloves garlic , minced
1 teaspoon kosher salt
1/2 teaspoon coarse ground black pepper