Homemade Air Fryer Mozzarella Sticks (or Frozen)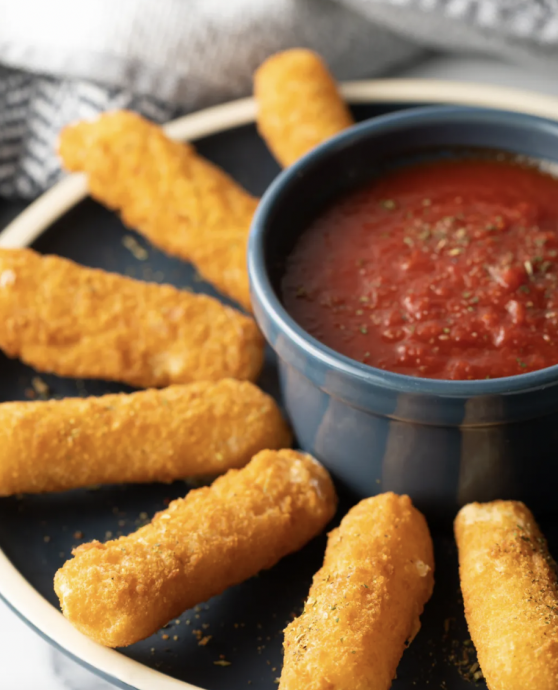 How to Air Fry Mozzarella Sticks – Double breaded, crisp, and gooey cheese sticks are an irresistible snack! This easy air fryer recipe has steps for homemade and frozen mozzarella sticks.
Crispy fried cheese sticks, with hot molten mozzarella inside, are always a treat! However, like most deep-fried foods, they're extremely heavy on the hips.
Make your own Mozzarella Cheese Sticks at home and cook them in the air fryer to create a slightly lighter version of this amazing comfort food… Even with a thick and crunchy double breading, they still have fewer calories and fat than heavy fried snacks.
Plus, homemade mozzarella sticks have much better flavor and seasoning than the store-bought frozen variety. Make them ahead and freeze so you can have them anytime you like!
Ingredients:
12 mozzarella string cheese sticks
3 large eggs
2 tablespoons milk
1 ½ cups breadcrumbs
1 ½ teaspoon Italian seasoning
1 teaspoon garlic powder
1 teaspoon salt
½ teaspoon ground black pepper
¼ cup all-purpose flour
1 cup marinara for dipping
Oil spray