Firecracker Shrimp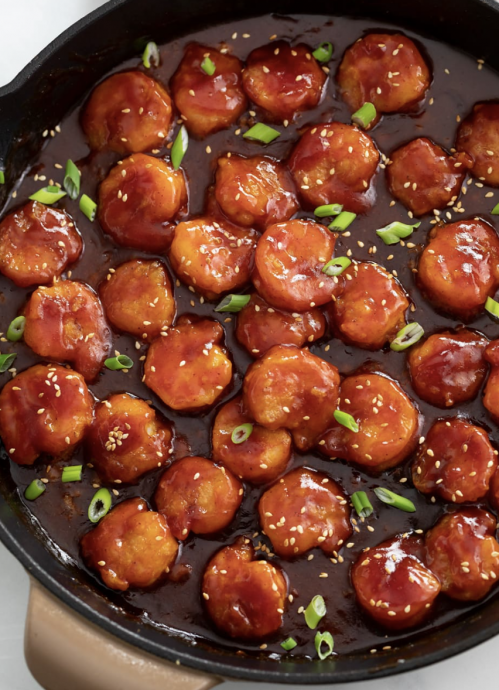 Prepare to ignite your taste buds with the explosive flavors of Firecracker Shrimp. This dish takes succulent and juicy shrimp to a whole new level, infusing them with a burst of spiciness that will leave you craving for more.
Marinated in a flavorful blend of spices and sauces, the shrimp soak up the fiery essence that makes them truly unforgettable. Once cooked, they reveal a perfect balance of heat and sweetness, making every bite a delightful adventure for your palate.
Firecracker Shrimp is not only a treat for your taste buds but also a visual delight, with its vibrant colors and enticing aroma. Whether you serve it as a mouthwatering appetizer or a main course, this dish is sure to leave a lasting impression on all who savor it. Get ready for a taste explosion that will have you coming back for seconds.
Ingredients:
Shrimp
1 lb. large uncooked shrimp, see notes
1/3 cup flour
2 tablespoons cornstarch
1 teaspoon garlic powder
¼ cup peanut oil, can sub vegetable or olive oil
Sauce
½ cup chicken broth
¾ cup buffalo sauce
1 cup packed light brown sugar
2 tablespoons cornstarch
2 teaspoons apple cider vinegar
1 teaspoon soy sauce
1 teaspoon garlic powder
½ teaspoon chili powder, optional
½ teaspoon mustard powder
For Serving
Red pepper flakes, green onions, and/or toasted sesame seeds
Rice