Pineapple Salsa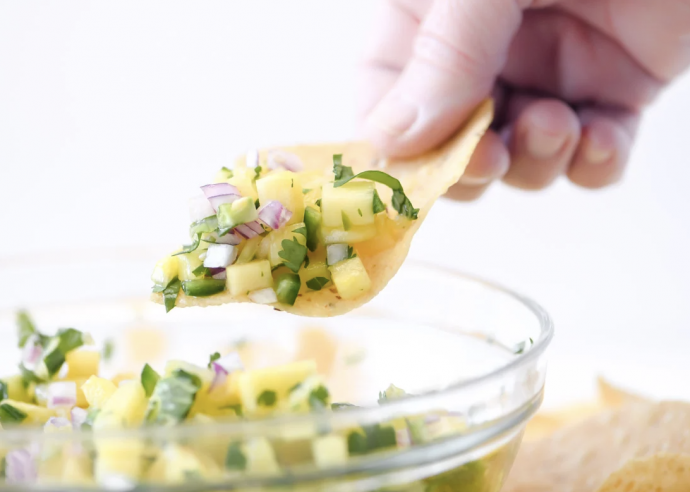 My vibrant pineapple salsa is a brighter, juicier version of pico de gallo ~ we serve it with chicken, steak, pork, and fish. But it's also the best excuse I know of to buy a big old bag of chips!
Salsa is pretty much my middle name, I think it's the perfect food. Not only is it bright, colorful, and healthy, but you can make it out of just about anything! Salsa translates to sauce in Spanish, but it's so, so much more. If you're not a salsa fanatic already, I think this fresh pineapple salsa will do the trick.
Salsa is one of the healthiest foods I know of, you get dose of fresh fruit, fiber, and vitamins with no fat or additives. Its a delicious way to get one (or two, or three) of your five servings of fruits and veg a day. The beer and chips are your reward for being so virtuous.
Ingredients:
4 cups finely diced pineapple
1 jalapeño, finely minced
1 bunch cilantro, leaves and top stems only, minced
2 thin slices red onion, minced. Use more to taste.
juice of 1/2 lime, more to taste