Kaju Katli (Cashew Fudge)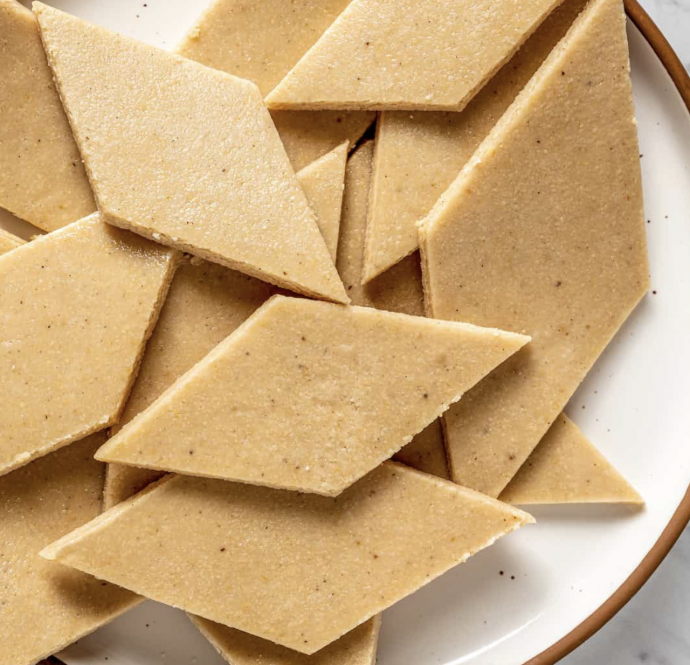 This vegan kaju katli is rich, creamy, and nutty. Swapping the ghee for coconut oil makes this cashew fudge recipe dairy-free!
Kaju katli is a popular Indian sweet made with ground cashews, sugar, and ghee. (My vegan version substitutes the ghee for coconut oil.) The name itself translates to "cashew slice" in Hindi, and it's commonly cut into diamond-shaped pieces. It has an absolutely irresistible melt-in-your-mouth texture, a little bit like chocolate fudge—which is probably why it's often referred to as cashew fudge.