Homemade Arepas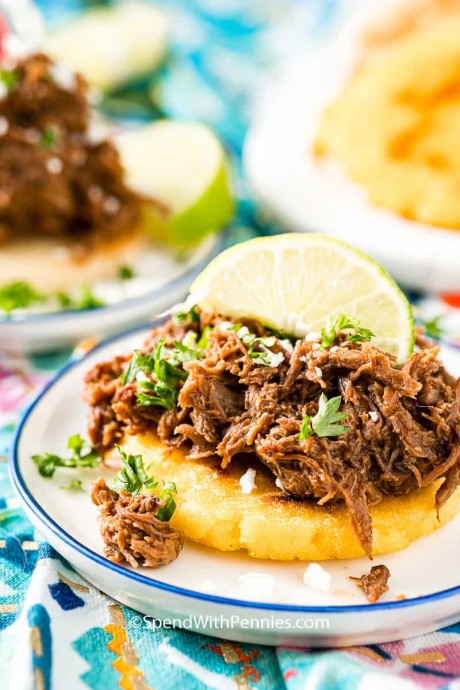 Arepas are a delicious pan-fried corn cake popular in Latin America. They're like a cross between a tortilla and an English muffin and taste delicious with stuffed or topped with pulled meats, cheese, and veggies.
Arepas are very easy to make with just 3 ingredients and can be enjoyed for breakfast, lunch, and dinner! Try topping with shredded chicken or beef for a delicious meal.
Arepas are dense and delicious pan-fried cornmeal cakes popular in South American cuisine that is traditionally served with cheese, meat, and avocados. They can also be cut in half and served as sandwiches.
They are made of pre-cooked cornmeal, water, salt, and oil for frying. Simple! The dough is mixed and then shaped into discs and fried in a cast-iron skillet until golden brown spots begin to form. This easy recipe is made with 3 ingredients (excluding the oil) and just 3 simple steps! Enjoy hot!
Ingredients:
2 cups Masarepa * (pre cooked corn meal)
2 ½ cups warm water
1 ½ teaspoon kosher salt
4 Tablespoon vegetable oil for frying