Summer Soup Recipe: Cool Vegan Cucumber Soup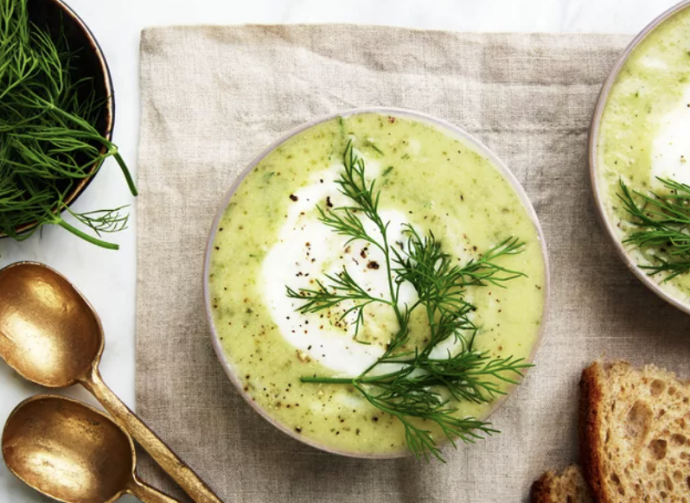 Looking for the perfect light and filling summer meal? How do you feel about cold soups? You're probably already familiar with traditional Spanish gazpacho, but the world of chilled soups goes well beyond just gazpacho. Try this chilled vegan cucumber soup recipe for a light summer lunch or a simple dinner starter soup (try making it in advance and serving it while you're waiting for those veggie burgers to brown up on the outdoor grill on a hot summer evening).
This chilled and cooling cucumber soup combines cucumbers with fresh dill, onions and garlic for flavor and blends it all up together with some soy milk (or use any kind of non-dairy milk substitute you prefer, such as almond milk) for a smooth, creamy, and cold cucumber soup that is vegetarian, vegan, and very refreshing.
Ingredients
2 teaspoons vegetable oil
5 cucumbers, chopped
3 cloves garlic, minced
2 onions, diced
2 1/2 cups vegetable broth
1/4 cup chopped fresh dill
Freshly ground black pepper, to taste
1 cup soy milk