Graham Cracker Cookies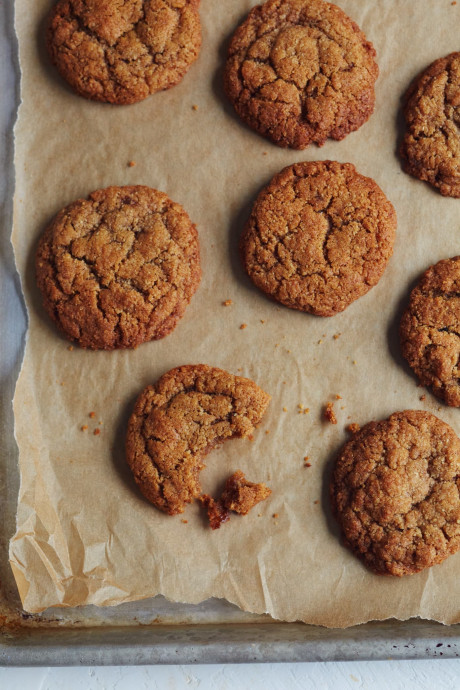 These graham cracker cookies possess the qualities of any desirable cookie: crispy around the edges, with a super-soft, chewy center. While you can certainly eat them on their own, they do their best work in pairs, with a sweet filling sandwiched in between, be it marshmallows and chocolate for a new take on the s'more, ice cream, or fluffy buttercream frosting.
It only takes a tiny nibble to know that these are very special graham cookies. They're not exactly like the packaged cookies (they're decidedly better), but they have that particular graham cracker texture—both crisp and crumbly. They're pleasantly brittle (the effect of the baking soda), yet meltable when dunked in milk or tea. They've got that distinctive graham flavor—it comes from whole wheat flour, which in earlier times was referred to as graham. I don't understand why I get such a kick out of creating homemade versions of boxed cookies, but I do, and I think you will too. Just be sure to keep the dough thin. These have a tendency to rise and puff in the oven, and if they start out thick, they'll end up too thick. Part of the pleasure of the texture comes from their being slim.
I have purposely kept these on the lower end of sweet. With less sugar than the store-boughts, you get the full flavor of the wheat and honey. It also gives you the chance to pair these with savories like cheese and red wine.
Ingredients:
15 sheets graham crackers (5" x 2.25" graham crackers or 2 cups graham cracker crumbs)
1/4 cup granulated sugar
2 tablespoons packed dark brown sugar
1/2 teaspoon baking soda
1/4 teaspoon salt
6 tablespoons unsalted butter, melted and cooled
1 large egg, lightly beaten
1/2 teaspoon vanilla extract