Instant Pot Pancake Bites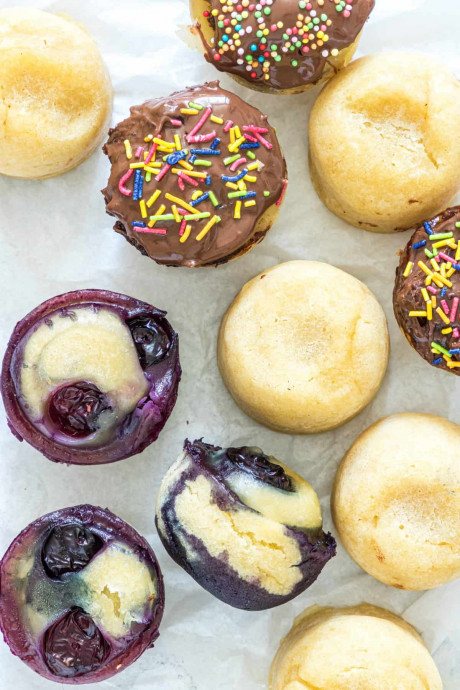 Instant Pot Pancake Bites – A whole new way to use your Instant Pot! These miniature pancakes are especially tasty drizzled with nutella and covered in sprinkles.
Breakfast is the most important meal of the day. Why not start with a loaf of Cinnamon Roll Bread or some moist, delicious Banana Bread, both made in the pressure cooker! Is there anything the Instant Pot can't do? If you've only been using yours to make pot roast and cheesecake, now's the time to branch out. These Instant Pot Pancake Bites are adorable and so easy to make too.
Everyone loves a stack of pancakes for breakfast (or breakfast for dinner!). What I do not love is standing at the griddle, flipping them one by one. It's not so bad if I'm making pancakes for just the family, but when we have breakfasts guests or everyone's extra hungry, I hate being chained to the stove while everyone else is sipping their coffee. This recipe cooks up a big batch of bite sized pancakes in minutes thanks to the Instant Pot and silicone molds. Delicious as part of a big breakfast or weekend brunch!
Ingredients:
2 cups all-purpose flour
3 Tbsp granulated sugar
1 Tbsp baking powder
Pinch of Salt
1 large egg
1 ½ cups milk
2 Tbsp unsalted butter, melted and cooled
1 Tbsp maple syrup
1 tsp vanilla extract
Blueberries, optional
3 Tbsp Nutella (melted for about 30 seconds in the microwave), optional
Sprinkles (optional)