Crispy Baked Avocado Fries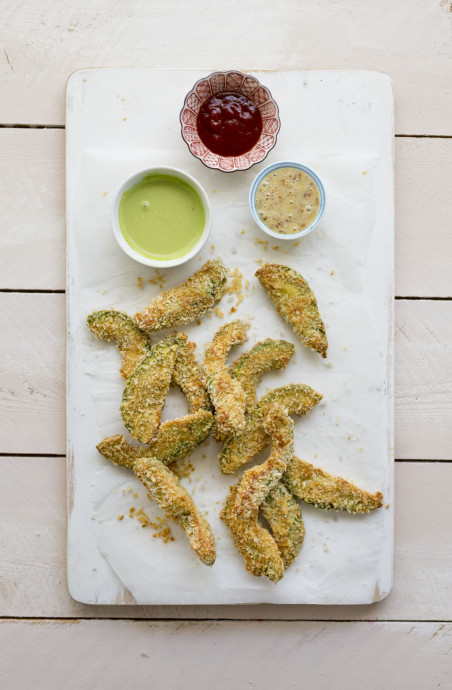 Get the dipping sauce ready — there's a new fry in town. Avocados have had their time to shine on toast, but now it's time to turn these bright-green beauties into dreamy veggie fries. We're talking super crispy and crunchy on the outside, and rich and creamy on the inside. It's the instant-gratification way to use up that firm avocado sitting on your counter right now. With a few key steps, you can add a batch of crispy avocado fries to dinner. While underripe avocados don't quite cut it for making avocado toast, they are exactly what you want for avocado fries. They hold up better than their soft and ripe counterparts, who prove to be a little too delicate for fry-making.
While the texture of avocado fries starts out firm, you certainly won't be eating dense, rock-hard fries — they get totally transformed in the oven. The heat softens the avocados, making them super-tender and creamy and enhancing their overall flavor.Like most fries, a long and lean cut leads to the best crunch-factor — and avocado fries are no exception. Save the cubes for another time and cut your avocado into slices from pole to pole. I like to start by halving the avocado, then cutting each half into four to six even slices, depending on the size of the fruit. This makes for fries that are just the right size; they're thin enough to achieve a creamy center, but not too thin that they fall apart.
Ingredients:
2 firm avocados
1/2 cup all-purpose flour
1/2 teaspoon kosher salt
1/4 teaspoon freshly ground black pepper
2 large eggs
1 1/2 cups panko or regular breadcrumbs
Cooking spray