Pulled Barbecued Chicken on a Grill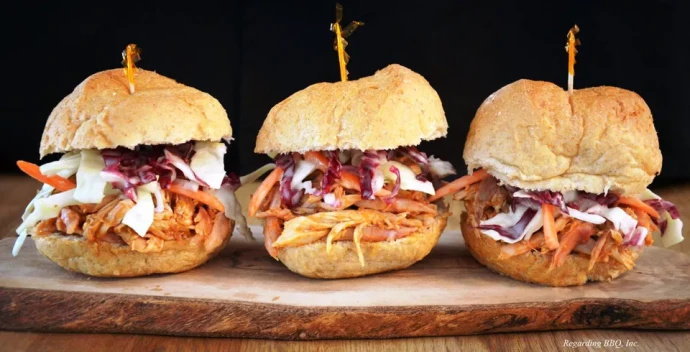 Chicken is one of the most forgiving meats you can cook, making it one of the easiest items to smoke and the perfect item to learn meat smoking. Pulled chicken is a simplified and quicker version of pulled pork; all it needs is a slow roasting time in a smoky environment. Once the meat is pulled by hand into a pile of delicious barbecue, it is perfect for sandwiches and so much more.
This method takes about 8 to 10 hours from start to finish on a full-sized charcoal grill, but most of that time is brining the chicken, which is optional. Because the entire method requires indirect grilling, the cooking area needs to be no more than half the grate space of the grill. The two aluminum pans needed to smoke this chicken should take up half of the cooking grate area, but no more.
Ingredients:
For the Chicken:
1 (5 to 6-pound) whole chicken
Poultry rub
Barbecue sauce
For the Optional Brine:
1/4 cup salt
1/4 cup sugar
4 cups water
Herbs and spices as desired