Blue Cheese Dressing Or Dip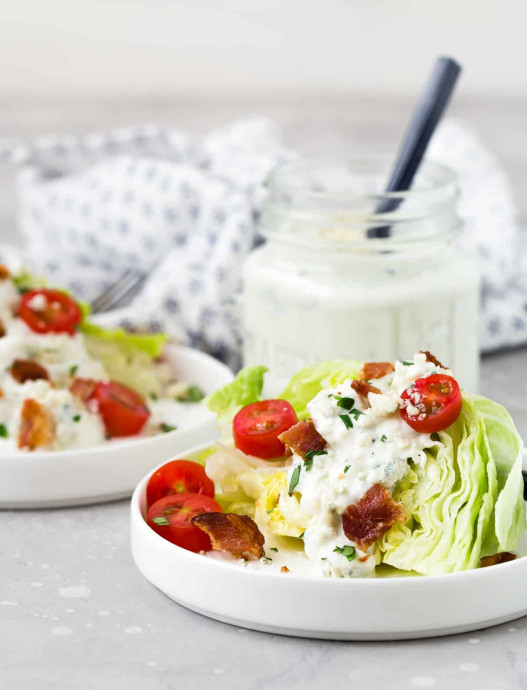 This creamy homemade blue cheese dressing is loaded with chunks of pungent blue cheese and is perfect for dipping or spooning on a salad. Blue cheese lovers, this one's for you! The piquant taste of blue cheese stars in this creamy dressing that is perfect with buffalo wings or on a wedge salad. Homemade blue cheese dressing is a breeze to stir up and you'll love making it yourself.
Have you ever purchased a bottle of blue cheese dressing and been sorely disappointed by the lack of actual cheese in it? Sometimes you're lucky to get one or two tiny little pieces on your salad. Huge disappointment! With homemade dressing, you can add as much or as little blue cheese as you like. Go ahead and load it up!
This dressing is one of those foods that people either love or hate. There's just no in between with blue cheese. I think it may be an acquired taste which I'm still working on. So many of you have been asking me for a blue cheese dressing recipe, so here it is! I think you're going to love it.
Ingredients:
½ cup sour cream
¼ cup mayonnaise
½ cup crumbled blue cheese (about 3 oz.)
1 tablespoon minced fresh parsley
1 teaspoon white wine vinegar
1/4 teaspoon kosher salt, more to taste
¼ teaspoon garlic powder
⅛ teaspoon coarse ground black pepper, more to taste
Milk to thin, optional