Horseradish Sauce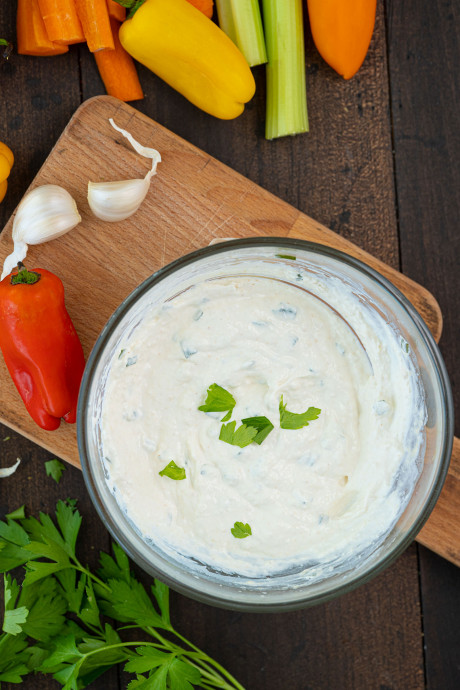 Horseradish sauce is actually different from regularly prepared horseradish, and you definitely do not want to accidentally confuse the two. While Horseradish sauce is creamy, rich, and well-balanced, if still rather hot, regularly prepared horseradish is bitter and almost unbearably hot.
It is sort of like the difference between tasting some hot sauce and biting down on raw chili pepper.
While you can certainly use regularly prepared horseradish as a topping for a few different recipes, the best way to enjoy it is mixed together with plenty of sour cream, mustard, and lemon juice like in this recipe. Making horseradish is as easy as mixing everything together in a bowl and storing it tightly in the fridge.
The most important thing to remember is that you must adjust all the seasonings to your preference. I'm sure my dad would add extra horseradish, and Dijon. You might like less of each. The thing to remember is that when it comes to sauces, you need to adjust them to your liking! However, don't even think about trying your horseradish sauce until at least a day has passed. The incredibly pungent, bitter flavors of the horseradish in the sauce take a little while to mellow out and mix with the other flavors. So, for the best experience, make this sauce the day before you want it.
Ingredients:
½ cup sour cream
2 tablespoons prepared horseradish
1/2 teaspoon lemon juice
1/2 tsp Dijon mustard
1 tablespoon minced chives
salt and pepper to taste
parsley to garnish if desired