Instant Pot Applesauce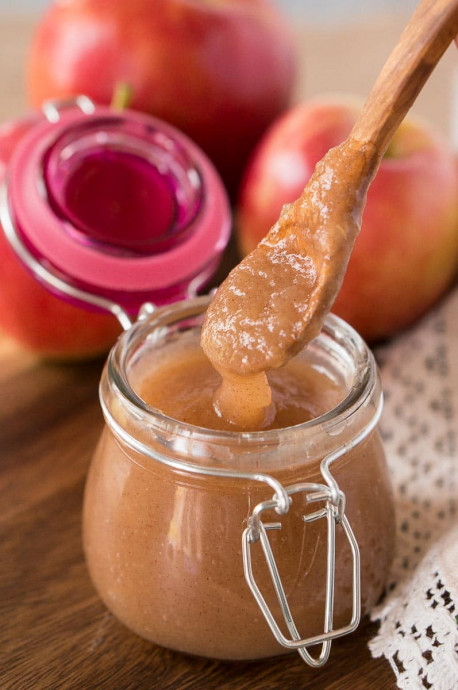 Make a batch of delicious Instant pot applesauce in less than 15 minutes in your pressure cooker. Made with simple ingredients, this recipe has no added sugar, and it turns out perfectly every time. It's vegan and gluten-free.
Applesauce is one of my favorite recipes come fall and it's a great way to use up all of those yummy seasonal fruits.
Making applesauce in the Instant Pot is so simple and quick and it's the perfect combination of sweet and tangy. This easy homemade applesauce recipe is a perfect accompaniment to so many meals.
And it's perfectly sweet with absolutely no added sweeteners. My favorite kind of apples is golden delicious apples or any kind of apples that are naturally sweeter. That way I don't have to add a sweetener to the applesauce. But you can use any kind of apples, and add a little bit sweetener if you prefer.
Ingredients:
3 lbs apples, of your favorite apples, peeled (or unpeeled), cored and cut in chunks
½ cup apple cider, or water
1 tsp cinnamon
1 tsp lemon juice