Gluten-Free Cracker Recipe – Sweet Potato And Rosemary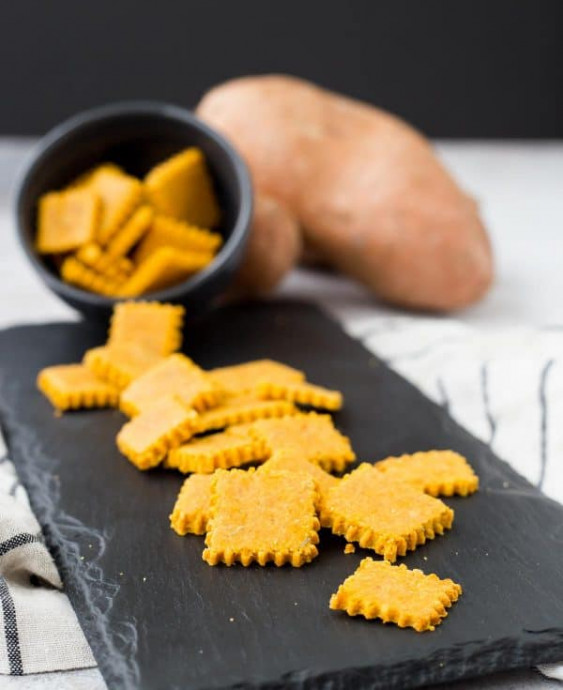 Crackers are so easy to make at home! You will love the sweet and savory flavor of this gluten-free cracker recipe, and it's great for kids too! You can even have them help roll out the crackers. This gluten-free cracker recipe is not only so simple to make, but they're also pretty and so flavorful. They have a great balance of sweetness from the sweet potatoes, and savory crunch from the oats and rosemary.
With recipes like these crackers, Crunchy Thai Salad (nut free dressing!), Tuscan Bean Soup, Speedy Black Bean Burgers, and Mushroom and Black Bean Tacos, I know this cookbook won't stray too far from my kitchen. There are nutrition facts for all the recipes and easy categories for dairy-free, egg-free, gluten-free, nut-free, soy-free, no sugar, and vegan recipes. If you're following a particular diet, you can quickly glance at a recipe page to determine if the recipe fits within your diet. There are also budget-friendly meal plans and tons of great tips. It's a fantastic resource.
Ingredients:
½ cup mashed sweet potato
¾ cup gluten-free oat flour (see note)
½ teaspoon fine sea salt
1 teaspoon minced fresh rosemary
¼ teaspoon garlic powder
2 tablespoons coconut oil, melted