Simple Sweet Potato Pie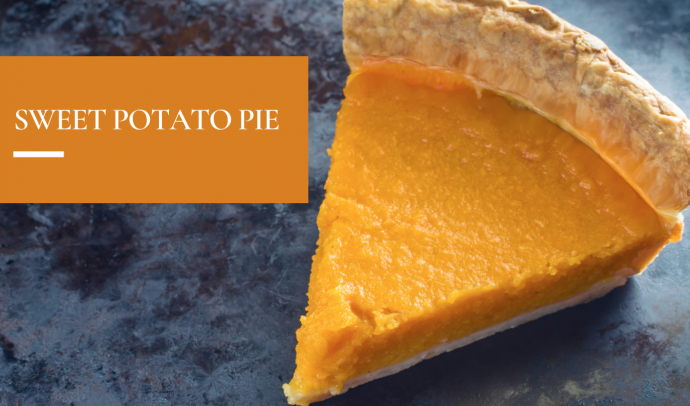 This creamy homemade Sweet Potato Pie Recipe is an ultimate Southern classic. It is sweet, creamy and perfectly spiced with cinnamon, nutmeg and a pinch of cloves. It's in a basic pie crust and uses baked sweet potatoes to keep it extra moist and easy to make. I'm excited to share this recipe and all my tips and tricks on how to make the best sweet potato pie!
Ingredients
1 lb sweet potatoes
1/2 cup unsalted butter, room temperature
1/2 cup granulated sugar
1/2 cup brown sugar
1/2 cup whole milk
2 large eggs
2 teaspoons vanilla extract
1 teaspoon ground cinnamon
1/2 teaspoon ground nutmeg
1/4 teaspoon salt
a pinch of ground cloves
1 (9 inch) unbaked pie crust (homemade or store bought)
Recommend topping options:
whip cream (or cool whip)
marshmallow fluff
Directions
Step 1
Preheat oven to 400 °F. Wrap sweet potatoes with foil and bake on a cookie sheet until soft, about 45 minutes (or longer if your sweet potatoes are extra large).
Step 2
Remove from the oven and allow to cool completely.
Step 3
Once sweet potatoes are cooled, preheat oven to 350 °F. Remove foil and skin from sweet potatoes.
Step 4
In a large bowl, mash sweet potatoes and butter until completely smooth. Whisk in sugar, brown sugar, whole milk, eggs, vanilla extract, cinnamon, nutmeg, salt and cloves. Whisk until mixture is well combined.
Step 5
Pour filing into unbaked piecrust. Bake for 50 to 60 minutes, or until a toothpick inserted in the center comes out clean. The pie will rise while baking and then deflate as it cools.
Serve warm or chilled with a dollop of whip cream or marshmallow fluff!
Bon Appetit!
Tips
Allow sweet potato pie to cool completely on the counter. If you try to put it into the fridge too early, the top can crack and condensation can form and ruin the top of the pie.
Wrap the sweet potato pie tightly with saran wrap (or cling wrap/foil) and place in the fridge.