Classic Cherry Fluff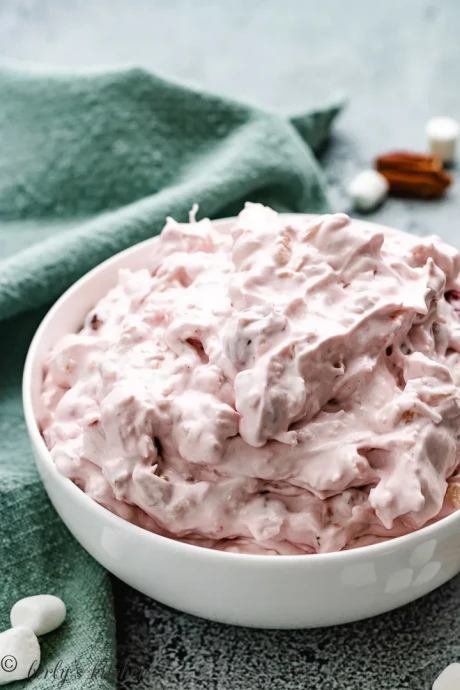 Cherry Fluff is a vintage dessert made with cherry pie filling, crushed pineapple, mini marshmallows, shredded coconut, and chopped pecans. It's an easy dump and stir recipe that's easy to customize.
Cherry fluff is super simple and made with common ingredients, so it was a no-brainer that we'd add it to our collection. This classic dessert only takes a couple minutes to make and uses everyday ingredients.
Pecans are most commonly used for this recipe, but walnuts would be a great substitute. This recipe is best served after it's been refrigerated for a couple of hours.
If you're worried about the recipe being too sweet, make sure to get unsweetened pineapple. Using unsweetened shredded coconut will also reduce the sweetness a bit.
Ingredients:
1 (21 Ounce) Can Cherry Pie Filling
1 (20 Ounce) Can Crushed Pineapple, drained
1 (14 Ounce) Can Sweetened Condensed Milk
1 (8 Ounce) Tub Whipped Topping
1 Cup Sweetened Shredded Coconut
1 Cup Pecans, chopped
1 Cup Miniature Marshmallows