Baked Lentil Veggie Nuggets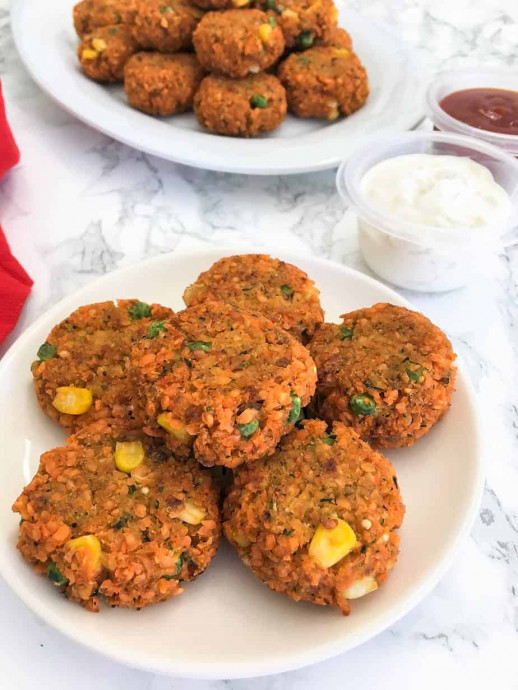 Learn how to make this easy, baked veggie nuggets recipe for the picky toddler (or picky adult too) in your house. These tasty bites have protein dense lentils and tons of vegetables like zucchini, carrots and peas. Bonus, they are vegan, dairy free and perfect for dipping in ketchup, homemade mayo, or tahini! Kids love dipping, and I find it's one of the easiest ways to get a toddler to try new things. If you're looking for lentil recipes for kids, this is definitely one to try.
They don't even need to know that these nuggets are completely wholesome and protein packed. They won't see any lentils in this recipe. I gave my toddler some ketchup and he devoured 3 of these bad boys in no time!
Bonus, these nuggets are dairy free and plant based, making them suitable for anyone with lactose intolerance or on a vegan or vegetarian diet. These vegan nuggets will please the entire family, from picky toddlers to picky spouses. Enjoy!
Ingredients:
1 cup split red lentils soaked in boiling hot water for 30 minutes
1 medium zucchini grated
1 large carrot grated
2 slices whole grain sliced bread untoasted, gluten free if needed
1/4 cup frozen peas
1/4 cup frozen corn
1/2 teaspoon sea salt
1/2 teaspoon garlic powder
1/2 teaspoon paprika
1/4 teaspoon oregano