Baileys French Toast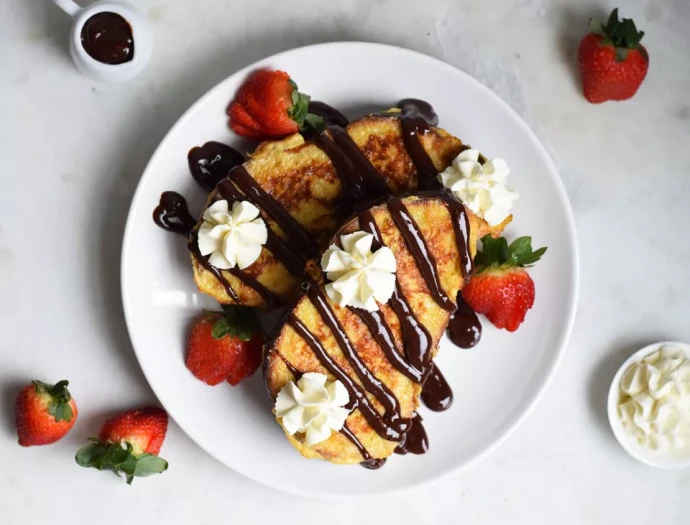 Baileys French toast is made of fluffy, sweet challah bread soaked in a Baileys-infused egg wash and topped with a decadent chocolate and Baileys sauce. It's easy to make, and the Irish cream offers so much flavor that you barely need to add any other ingredients.
Challah or brioche bread works best for this recipe since they are thick, rich, and already have great flavor. However, you can use another bread of your choice. Thinner, less sturdy bread will need less time soaking in the egg wash and will have a shorter cooking time.
This French toast can be served any time of the year. It's great for Christmas morning or St. Patrick's Day, but it's also delicious on a weekend or served for a springtime brunch. It can easily be doubled or tripled for larger groups and you can turn it into an overnight French toast bake.
Ingredients:
4 large eggs
3/4 cup milk
1/4 cup sugar
1/4 cup Baileys Irish Cream
1 teaspoon vanilla extract
4 to 6 slices challah bread
2 tablespoons butter
For the Chocolate Sauce:
4 ounces dark chocolate
2 tablespoons heavy cream
2 teaspoons Baileys Irish cream
For Serving:
Whipped cream, optional
Fresh strawberries, optional