Creamy Shrimp And Corn Ravioli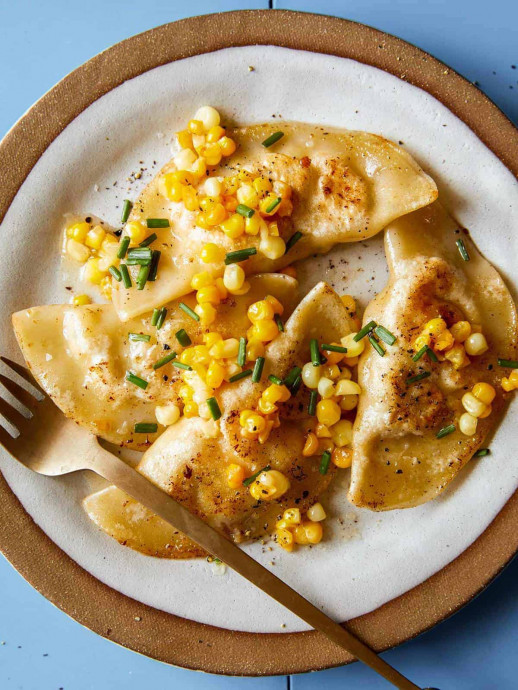 This Creamy Shrimp and Corn Ravioli is made with wonton wrappers which cuts down the time it takes to prepare this significantly! The wonton wrappers are filled with creamy and and corn making it a perfect summer dish.These make a bunch and also fit under the "great to freeze" category! I've been very into figuring out easy freezer type meals lately and this recipe really works so well for that!
These guys freeze SO well and you don't even need to thaw them, before sticking them in a pot of boiling water to cook them. I usually serve these creamy shrimp and corn ravioli along side a bowl of arugula tossed with a really easy balsamic vinaigrette. It's nice to have some light and slightly spicy greens next to the rich and creamy pasta.
Ingredients:
2 tablespoons unsalted butter
½ small shallot, minced
1 garlic clove, minced
1 ½ cups corn kernels (from 3 ears), divided
12 large poached shrimp, diced
6 ounces mascarpone, softened
2 ounces whole milk ricotta
1 tablespoon thinly sliced chives, plus more for garnish
1 tablespoon minced tarragon
salt and pepper to taste
1 egg, well beaten
50 round wonton wrappers
4 tablespoons unsalted butter
salt and pepper to taste