Cranberry Orange Holiday Meatballs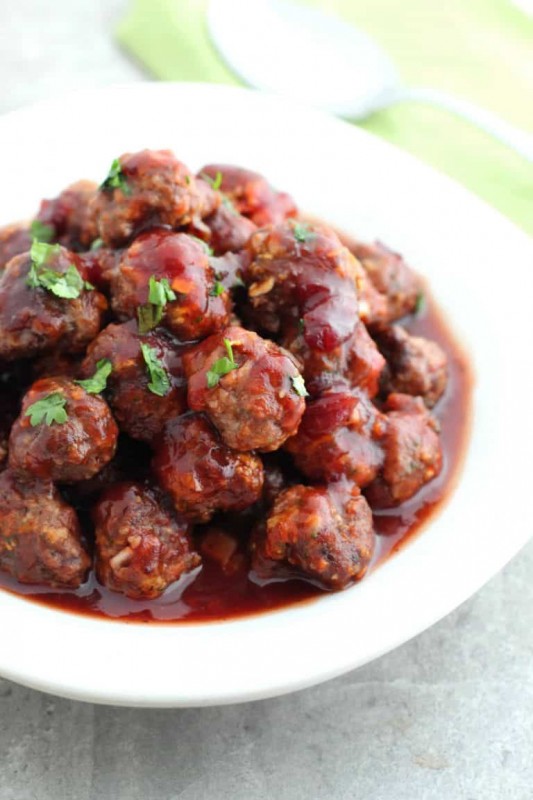 To make them, you'll need: Fully cooked frozen meatballs, whole berry cranberry sauce, chili sauce, honey, orange juice, salt, and pepper.
Do you always end up with one random can of cranberry sauce in your pantry? I do! This is what that can was meant for.
Place all ingredients except for meatballs into a large sauce pot or dutch oven. Bring just to a boil over medium high heat while stirring often.
Carefully add meatballs and reduce heat to medium low. Simmer for 15-20 minutes, until they are heated through and sauce is thickened.
southernplate.com