Prosciutto Wrapped Figs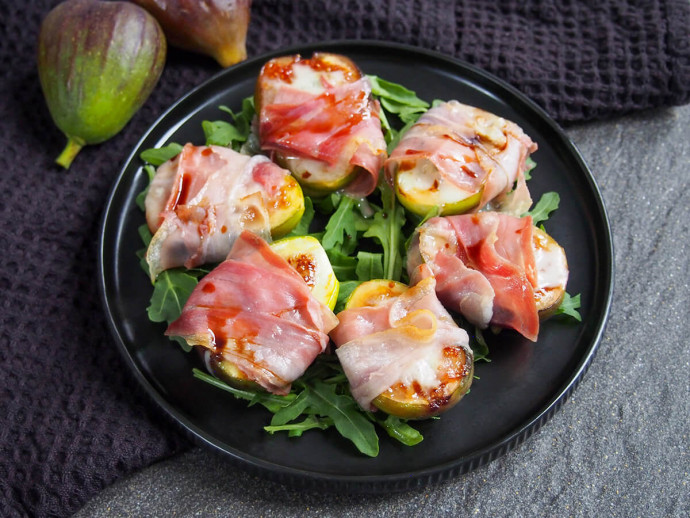 These prosciutto wrapped figs make an incredibly easy but elegant looking appetizer. You can serve them as part of an appetizer board, or over greens for a fuller salad-like dish. Either way, they're full of delicious flavor. I love eating figs just as they are, but they also make a lovely ingredient in salads, desserts and more. One of my favorites is as balsamic figs for my goat cheese and prosciutto croissant. This draws on some of those flavors, but in bite-sized form. OK, maybe a couple bites, but you know what I mean.These are super easy to make with just three ingredients and a tiny bit of prep. You can make them completely uncooked, but I like to cook at least a little.
I find searing the figs helps to bring out their flavor and you get that lovely slightly caramelized edge. I do this simply with a little oil in a skillet, but you could also do under the broiler/grill. They don't need that long, as you don't want them to either burn or get so soft they fall apart.
Ingredients:
3 figs
3 slices prosciutto recommend prosciutto de Parma, if possible
1 tsp olive oil
1 oz gorgonzola dolce 30g (the creamier one)