Zucchini Grilled Cheese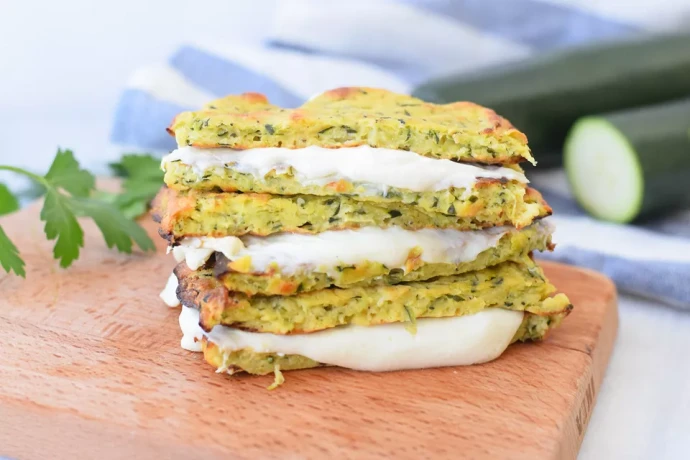 Zucchini grilled cheese is the cheesiest plant-based sandwich you can find! It's loaded with fresh mozzarella cheese, shredded zucchini, and of course, more cheese. The shredded zucchini, eggs, almond flour, and seasonings come together to form the super healthy "bread." Next, it's topped with mozzarella cheese (or any cheese of your choice) and then broiled until its melty and gooey.
It's totally gluten-free and works great for a Ketogenic diet, as it's high in fat and protein and low in carbs!
This recipe is a great way to use up extra zucchini from your summer garden. You can easily freeze the "bread" slices in freezer bags and bake them up with some cheese when you're ready to eat!
Ingredients:
2 medium zucchini
2 large eggs
1 teaspoon onion powder
1 teaspoon salt
1 teaspoon freshly ground black pepper
1 teaspoon Italian seasoning
1/2 cup grated Parmesan cheese
1/3 cup almond flour
1/4 pound mozzarella cheese, fresh or processed