Almond-Orange Mini Tea Cakes With Brown Butter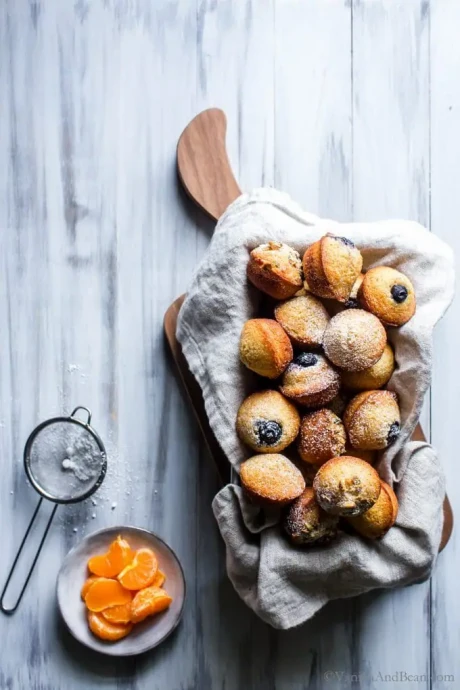 Little flavor bombs with a burst of citrus, almond and vanilla, this tea cake recipe is a lovely addition to any special occasion or simply to enjoy with tea. I've included three variations on Almond-Orange Mini Tea Cakes with Brown Butter! Quick to whip up and easy to share.
This tea cake recipe is similar to the French pastry, financier and the Australian pastry, friand. The difference is financier are traditionally baked in gold-bar like mini tea cake molds. Friands tend to be round in shape and have some sort of inclusion such as fruit, nuts, chocolate (yes, I know!) or coconut, for example.
But it's the butter and almond flour that shine in these simple mini tea cakes, no matter what you call them. Browning the butter is completely worth the 5-7 minutes it takes to create a little something extra special. All those little specks of brown bits with their toasty-nutty notes make a fabulous addition to these little tea cakes.
Ingredients:
14 Tbs (200g / 7oz) Unsalted Butter cut in pieces, for brown butter
1 Tbs Unsalted Butter melted, for preparing the pan
3/4 C + 1 Tbs (110g) Powder Sugar
1 C (115g) Almond Flour
1/3 C + 2 Tbs (75g) All Purpose Flour
3/4 C (180g) Egg Whites* (see note) room temperature, about 6 eggs
2 tsp Orange Zest
1 Vanilla Bean seeds scraped, or 1 tsp vanilla bean paste or extract
24 Blueberries fresh or frozen
3 Tbs Raw Pistachios rough chopped